AMD welcomes new Irish procurement rules
Ireland and Austria fall into line with EU ruling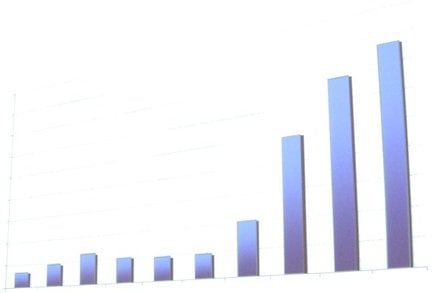 New guidelines for the procurement of IT equipment for Ireland's public sector have levelled the playing field for technology manufacturers. The updated guidelines prohibit specific requests for brand names or trademarked technologies.
The move by Ireland's Department of Finance is in response to new European Union procurement rules, which require public agencies to use an open procurement process and prohibit the use of certain supplier brands or products in public tender documents. Also, on the banned list is any mention of certain technical features such as the clock rate or the cache of the microprocessor.
The EU rules are intended to promote competition and help public sector departments in Ireland get the best technology at the best price. Unsurprisingly, the new guidelines have been welcomed by number two chipmaker AMD, which said in a statement that the directives would help avoid descriptions that could lead to "discriminatory and non-competitive bids."
In the past, there has been criticism of public sector tender documents in certain EU member states that specifically called for the use of Intel microchips, or other hardware and software made by specific manufacturers.
"AMD welcomes the Austrian and Irish governments' actions precisely because they are designed to fuel competition in public technology procurement," said Giuliano Meroni, AMD's corporate vice president, sales and marketing, for Europe, the Middle East and Africa. "In countries across Europe and around the world, ensuring that public sector IT procurement is based on tried and true principles of fair and open competition brings value to taxpayers and governments alike.
"By taking measures to eliminate discrimination based on product or brand names or other partial technical features, governments worldwide can ensure that they obtain the best technology at the best price," He added.
Belgium, France, Germany, Italy, Sweden, the UK, Japan, Canada and the US, have also published similar guidelines in recent months.
Procurement processes that specifically requested Intel chips in computers have already been investigated by European regulators after complaints were made. Last year, Germany and Italy also fell foul of the European Commission, when it threatened legal action against them for what it saw as the favouring of systems with Intel chips.
This shift in EU-wide procurement rules marks the latest chapter in the battle between rival chipmakers AMD and Intel. AMD has already filed complaints against Intel, claiming it indulged in "coercion" to suppress competition in the market. Its complaint accused Intel of intimidating global PC manufacturers and discouraging them from buying AMD products. As such, Intel is currently facing a European Commission investigation, as well as similar inquiries in other markets.
Copyright © 2005, ENN
Sponsored: Minds Mastering Machines - Call for papers now open