Radio Shack to hawk AMD's net appliance
Old e-mailer made new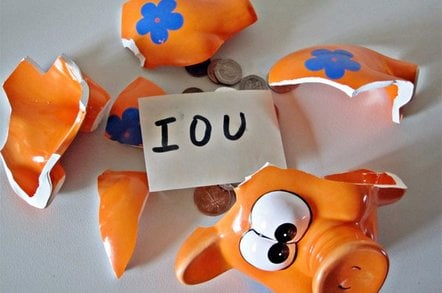 AMD and Radio Shack have decided they're brave enough to give the fabled internet terminal another go. The vendors have teamed to sell a cheap, no frills box designed to function as an e-mail, word processor and internet workhorse.
The Mercury News seems to have the scoop on the $299 Personal Internet Communicator (PIC). Neither Radio Shack nor AMD issued statements on their partnership, but the paper has the two companies putting devices soon in stories across the US.
The PICs run on humble 366MHz Geode GX processors from AMD. They are 5.5 inches wide, 8.5 inches deep and 2 inches high. Each unit also weighs just 3 pounds.
You won't be piling away tons of movies or music on this Windows CE box. It has a 10GB hard drive and that's it. But the system isn't designed for such multimedia wonderment. There are more PIC specs here.
AMD counts TATA, Microsoft and Samsung as PIC partners and has been pushing the cheap PC in Asia. Now it hopes Radio Shack will do its bidding here.
Both companies are hawking more of a real PC - or at least a super-bloated PDA - than the internet appliances that crashed during the dot-com boom. You've got a keyboard, some storage space and the freedom to cruise around the web or type up documents. But while the PICs are more capable than the Audrey, they don't seem to be huge price/performance winners over full-fleged PCs. The $299 price doesn't include a monitor. Meanwhile, Dell sells flat panel equipped dynamos for $500. ®
Sponsored: Detecting cyber attacks as a small to medium business