IBM gives blades 4Gbit/s zip
Plug and chug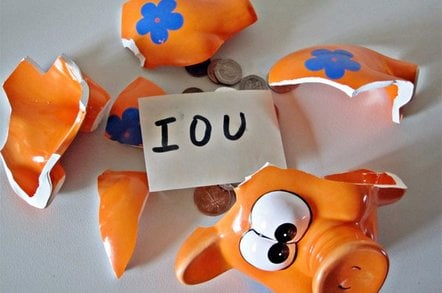 IBM has recruited a pair of networking chums to help slot a 4Gbit/s switch into its blade server chassis.
To bring the blade/switch combo to life, IBM will use a 4Gbit/s HBA from QLogic. That HBA will connect BladeCenter servers with 4Gbit/s switches from either McData or QLogic. The switches then link to IBM's TotalStorage DS4800 storage area network (SAN) system.
"Each switch module is available in 10 and 20 port models and upgrades are accomplished easily via software keys," IBM said.
With the new gear, IBM has made good on its efforts to bulk up blade servers and turn them into serious business software workhorses, according to Pund-IT analyst Charles King.
"Two of the more remarkable IT success stories over the past couple of years have been the x86 architecture's notable high performance computing (HPC) capabilities, and its ability to support increasingly complex IT environments," King wrote in a recent research report. "IBM's BladeCenter solutions leverage both of those trends by delivering 'datacenter-in-a-box' that can be populated with various flavors of x86 blades (both Intel and AMD) as well as the company's own Power-based JS20 solutions.
"The new switches kick BladeCenter up a notch by delivering 4Gb performance to uplinks (as do switches from other vendors including HP) as well as to each individual blade (which other switches do not). This capability particularly complements high-end applications such as the new analytics solution announced by IBM and SAP last week, which should be particularly valuable for enterprises in retail, insurance, oil and gas exploration, and other areas that utilize business or database analytics."
To its credit, IBM has been aggressive about lining up networking aid for its blade server line with embedded Fibre Channel switches also made by QLogic and McData.
The 4GB switches from QLogic start at $8,999, while the 4Gb switches from McData start at $10,999.®