Amstrad pulls em@iler from shelves
No more retail for integrated device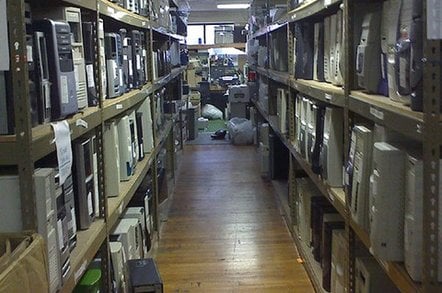 Amstrad's integrated 'phone and email device is being withdrawn from retail sale after poor sales this year provoked the company to pull the emailer.
Amstrad shifted 61,000 units during the year - which Amstrad described as: "currently the worst high street retail market for many years". The board is writing off £5.7m to cover anticipated costs.
Amstrad Plc made a profit before tax of £19.1m on turnover of £102.5m for the year ended 30 June 2005. It expects to continue collecting usage revenue of £7.3m from the 429,000 installed devices.
The group will be putting its faith in the modestly-titled Sir Alan Sugar Enterprise Scheme or SASES - essentially a way to encourage customers to become sellers of products in exchange for changing levels of commission.
The company is already selling a "unique face care system" using the power of SASES. First you buy the product for £129 and sign up for an account. Then, once you persuade some other punter to buy an electric face-cloth, you receive £15 in commission - sell to just eleven people and you've paid for your clean face and have a quid to spend on soap.
Additionally, you receive commission should any of the people you sign up go on to sell further machines.
Full financial results from Amstrad here.