Microsoft issues HPC, web server challenge to Linux
Imitation, not innovation, the sincerest form of flattery?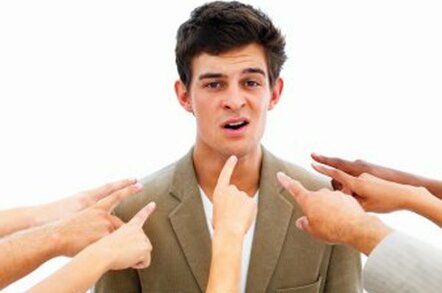 Microsoft has taken its battle against Linux and open source a notch higher with a first beta of its Windows Server 2003 Compute Cluster Edition operating system for high-performance computing (HPC), and a modular version of its IIS web server.
Bob Muglia senior vice president of Microsoft's Windows server division, announcing the Windows beta at Microsoft's Professional Developers Conference (PDC) positioned the operating system as an integrated alternative to Linux in HPC.
"[Open source] applications are not integrated into companies' Linux environments. They are built on one off environments so there's no consistency... there are real support issues," Muglia told Windows diehards.
Windows Server 2003 Compute Cluster Edition will cluster at least four, eight, 32 and 64 machines, Muglia claimed, with the ability to run jobs across different machines with different requirements and memory demands. "Windows Server 2003 Compute Cluster Edition is targeted at intensive environments," Muglia said.
Microsoft has recognized that it is trailing Linux in HPC and Windows Server 2003 Compute Cluster Edition, due in 2006, is designed to close the gap. While acceptance of the Linux threat is new, Microsoft has been chipping away at clustering since the late 1990s, when Windows 2000 - then Windows NT 5.0 - was on the drawing board.
In a second stab at open source, Microsoft on Wednesday handed out its first developer release of the next version of IIS. IIS 7.0, part of the Longhorn Server due in 2007, has dumped the web server's monolithic architecture for an Apache-style, modular approach.
By going modular, developers can quickly add and remove services and launch their web server without rebooting. Also gone is the IIS metabase, which stored all of IIS's configuration data and required machine-level skills to change or fix.
"The monolithic nature of IIS which has been a total pain for people to build applications has been replaced," Muglia said. Product unit manager Bill Staples, also speaking at PDC, added IIS 7.0 was "molded on the kind of modularity Apache is known for."
Console consolation
Muglia also used PDC to outline Windows server features for Windows Server 2003 Release 2, due later this year, and Longhorn Server for developers. Muglia sold developers on improved management and directory based security.
Windows Server 2003 Release 2 will feature federated password synchronization with Unix and support for WS-Management, the XML-based web services specification. Microsoft's Management Console (MMC) 3.0 will allow developers to write management applications using .NET managed code.
Muglia promised, too, the introduction of Microsoft's systems definition model (SDM) architecture after Windows Server 2003 Release 2. SDM, revealed at PDC in 2003, provides an architecture for application developers to build management capabilities, like setting performance thresholds, inside an application before it goes live.
SDM creates binaries and content files that are used to speed rollout to testing or runtime environments by generating installation packs.
Developers can also expect a new scripting language for management applications, called Monad. Monad is an object-oriented language based on .NET, and provides command-line based management while enabling management services to be passed between different commands. Muglia called Monad a "gigantic leap forward in management of the server."
Banging the drum on directory based security, Muglia explained developers must move beyond simple password-based log-in to web services, applications and data. With Microsoft's Active Directory the primary directory for 75 per cent of Windows customers, developers can use the directory as the foundation for identity and authentication services in a range of web, enterprise and regulatory scenarios.
"It's no longer about single sign-on, it's about dealing with HIPAA [Health Insurance Portability and Accountability Act] and compliance, privacy and identity theft. Authentication that is password based is not secure," Muglia said.
Looking further out, Muglia highlighted Longhorn Server features while releasing the first Longhorn Server Community Technology Preview (CTP) to developers. The server companion to Windows Vista is following IIS down the modularity route, with a layered approach to operating system features and architecture. Longhorn will consist of a basic foundation of the operating system, networking, security and Active Directory with additional layers for features such as antivirus.
As with Windows Vista, storage is a focus. Longhorn Server will introduce the Transactional File System (TxF), which will allow administrators to transfer files in bulk and to also roll-back a transfer in the event of a mistake. TxF will become part of new WinFS Windows storage subsystem and be used in Microsoft's SQL Sever database.®
Sponsored: Webcast: Build the next generation of your business in the public cloud