CA makes a puddle in patent pool
The Free 14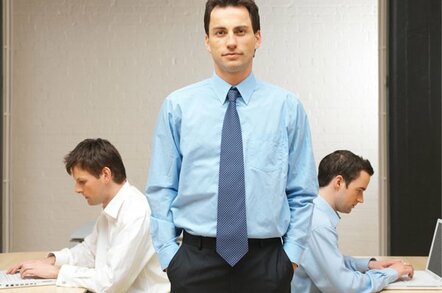 Computer Associates International (CA) is cracking open the door on its patent portfolio by releasing some of its IP to open source developers.
CA on Wednesday said it had released 14 of its patents covering application development and modeling, business intelligence and analytics, systems management and storage, and network management and security tools.
The software giant has some 280 patents in its portfolio, meaning CA is opening up approximately two per cent of its intellectual property (IP).
CA's release follows larger donations by enterprise giants including IBM and Sun Microsystems. IBM donated 500 patents to the community in January while Sun announced plans to release its single sign-on, digital rights management (DRM) and middleware stack having released 1,600 Solaris patents earlier this year.
Sam Greenblatt, CA's senior vice president and strategic technical advisor, defended his employer's tiny release saying CA is focusing on quality not quantity.
"There are a lot of patents that can be thrown into open source. We want to be sure the [patents] we put in are meaningful and can be utilized by the open source community. They are infrastructure patents and people tend to use them to develop systems management and other areas like storage," Greenblatt told The Register. CA's patents will be available under the Open Source Development Labs' (OSDLs') recently announced Patent Commons Project.
Asked whether CA planned to make more patents available to open source developers, Greenblatt said CA was "always looking at the patent portfolio."
In the meantime, CA is extending greater protection to developers through a patent cross-licensing deal with IBM. The companies will exchange license rights and leverage each other's IP to build new products and services.
"I see the customer getting more benefit... [they are] getting mutual technology without the customer having to worry about who's stepping on whom. When you are a developer working on integrating other peoples' products, you have to worry whether you have come close to the line in using someone's patents," Greenblatt said.
While an agreement between the two was not unexpected, given CA's chief executive is IBM's former vice president of software sales John Swainson, the deal will likely do little to satisfy those campaigning against the very existence of patents in software.
The company believes developers will become increasingly interested in systems, network and storage management - areas covered by CA's patents - as open source software moves into mission critical computing environments. "You really need to get projects that are much more industrial strength," Greenblatt said.
OSDL chief executive Stuart Cohen welecomed CA's move, saying it would help encourage the growth of the patent commons. "We look forward to working closely with CA as well as IBM and the other leaders in this area as we develop a trusted vehicle and database for administering and encouraging donations to the burgeoning patent commons," Cohen said.®