High-end Unix servers resilient in Q2
IBM holds, Dell grows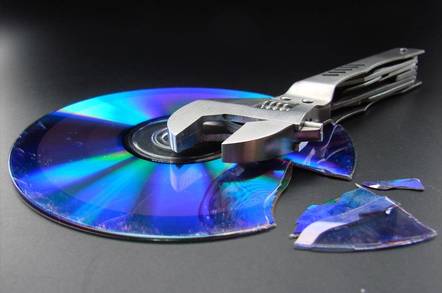 Server makers enjoyed a relatively quiet and consistent second quarter with sales rising close to 6 per cent and the top seller rankings staying the same.
Total sales for Q2 hit $12.2bn, which marked a 5.6 per cent year-over-year rise and the ninth consecutive quarter of revenue growth, IDC said. As has been the case for years now, low-end servers drove the jump in revenue with sales increasing 11.1 per cent while midrange sales grew just 4.3 per cent and high-end sales fell 3 per cent. But, while Big Iron sales sank overall, sales of high-end Unix boxes surprised by rising.
"IT acquisition patterns are changing, and we are seeing the product mix of server investments change over time," said Matt Eastwood, a vice president at IDC. "Strength in midrange servers and Unix high-end servers shows that customers are balancing their scale-out volume server deployments with scale-up servers to handle business-processing workloads."
For those of you into juicy market share battles, the second quarter proved a disappointment. IBM maintained its lead as the top overall server vendor with 32 per cent of the market, while HP followed at 29 per cent. Sun Microsystems and Dell split the third position with 11 per cent each, and Fujitsu closed out the top five with 3 per cent of the server market. Dell continued to grow much faster than rivals, and HP and Fujitsu enjoyed healthy, double-digit growth quarters.
As usual, shipments of Linux servers grew fastest. The Penguin's presence swelled by 45 per cent in terms of revenue, outpacing the 14 per cent growth of Windows servers and the 3 per cent Unix server growth.
IDC did not immediately break down sales of different server processors and is often reluctant to part with such data, especially to web sites that point out minor counting misses by the firm. Gartner is typically much more forthcoming with the processor counts and we've requested the info, so please stand by. ®