Big Iron boys make a bundle for SMBs
Sun and Oracle team on Opteron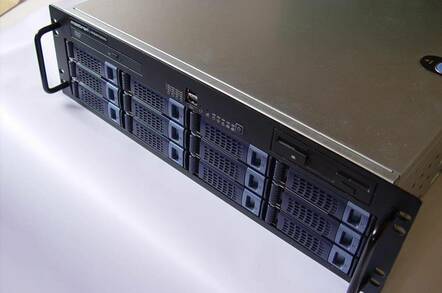 Big iron stalwarts Sun Microsystems and Oracle have launched a series of Linux and Solaris database bundles targeting resellers and small and medium business (SMBs).
The Database Packs combine Oracle's 10g Standard Edition One database with Sun's StorEdge 3310 array, and Sun Fire V20z and V40z AMD Opteron-based servers running Solaris or the latest editions of Red Hat or Novell's SuSE Linux. Also included is Sun's N1 Service Provisioning System for deployment of Oracle's database and application server.
The packs are available for SMBs from qualified Sun and Oracle resellers.
The focus on SMBs comes from a partnership that is normally associated with delivering Unix hardware and software combos for enterprises. Typically, Sun and Oracle have also partnered with Veritas to provide bundled products and joint support for their combined server, database and storage offerings.
The enterprise, though, has seen reduced spending on IT while SMBs are a growing economic force. In recent years, IBM, BEA Systems and Microsoft have either re-aligned sales around SMBs or launched packaged versions of servers and databases to suit SMBs.
Growing demand for x86 Sun Fire systems has now seen Sun and Oracle rework their alliance for SMBs, according to the vendors.
"While the industry has traditionally thought of our longstanding relationship as only a marriage of big iron with leading database technology, the reality is we're continuing to increase our joint presence in the growing x64 server market," Sun partner marketing vice president Stephen Borcich said in a statement.
Pricing starts at $8,270 for the Database Pack for up to 100 concurrent users, with the Sun Fire V20z and Solaris but without storage. With storage, the bundle starts at $15,765. The similar Linux pack starts at $8,589 without storage and $16,084.®