Quantum slashes 250 Irish jobs
Eyes not smiling as vendor looks East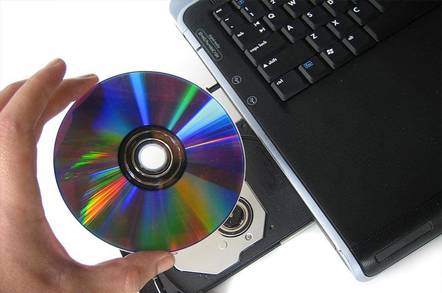 Data storage hardware maker Quantum Corporation is to cut 250 jobs in Dundalk with the close of a manufacturing facility.
The job losses, which were expected following reports earlier this summer, will see the company's Dundalk, County Louth facility wind down over the coming months, with a full shutdown expected in the second half of 2006. It is expected that work carried out at the site will be moved to Eastern Europe, where the cost of manufacturing is lower.
The news came on the back of a filing by Quantum to the US Securities and Exchange Commission (SEC), in which the company said it had "approved a plan to close its facility in Dundalk, Ireland, as part of a strategic initiative to outsource European repair operations to better align them with the company's business needs and to reduce the company's cost structure." The job cuts will cost the firm between $8m and $9m, Quantum said.
The redundancies come at a time when workers in Ireland are desperately attempting to come to grips with the rapid decline of the country's manufacturing sector. Earlier this week, over 550 jobs were lost in Donegal when medical device maker Hospira said it would relocate work to operations in Costa Rica and the Dominican Republic. The announcement came as a major blow to the region and offered credence to claims that Ireland's manufacturing sector is in the midst of an irreversible decline.
A similar rationale is behind Wednesday's job losses in Dundalk; Managing Director Kevin Devlin said in a statement that Ireland's high costs were to blame for Quantum's decision to wind down.
Just three years ago, Quantum said it would create about 120 new jobs, which would be added to the 280 that the firm already employed at the facility. At the time, the company was unwilling to say what level of grant aid it had received from the IDA, but between 1991 and 2002, the development agency put EUR5.4 million into the Irish division of the company.
The firm is a manufacturer of DLT devices and tapes, as well as automated tape library (ATL) systems, which allow companies to store large amounts of data, mainly for backup purposes. Founded in 1980, the firm also makes network-attached storage (NAS) servers and was once known for making computer hard drives, although it sold that unit to Maxtor in late 2000.
Sponsored: Becoming a Pragmatic Security Leader