Brute force attack planned by Intel to blunt AMD's edge
Xeon Rising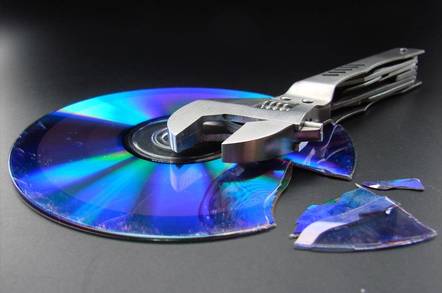 IDF AMD may have a momentary server processor lead, but Intel has stuff and lots of it.
Intel's enterprise chief Pat Gelsinger took the stage today at the Intel Developer Forum to convince customers, developers and media jackals that the chipmaker has embarked on one of the grandest turnarounds in IT history. After failing to gauge the immediate impact 64-bit extensions and dual-core chips would have on x86 servers, Intel has decided to flood the market with dual-core chips, four-core chips, specialized technology for handling system management and partitions and a vast portfolio of software meant to improve partner applications. Cool chips, smart chips, complex chips, fast chips - Intel will have them all.
In a candid moment after his keynote, Gelsiner confessed to The Register that "it took awhile" to realign "the whole product line."
Intel executives made mistakes by growing too fond of GHz and reliant on increasing cache sizes to make up for delays between processors and memory. Insiders say that engineers warned Intel's brass that it too would need to produce dual-core chips and use lower-power processors more quickly than expected, but management ignored such warnings, believing a manufacturing miracle would save the company.
Gelsinger declined to answer our questions about whether he - previously as CTO - or former server processor chief Mike Fister was most responsible for Intel's dual-core and low-power delays. Was anyone held accountable and in what way?
"In 2001, we really started to analyze our roadmap in detail and retool our product line," Gelsinger responded without satisfying our curiosity.
In our brief interview and on stage, Gelsinger asked his audience to look toward the future instead of focusing so much on the present.
In the first half of 2006, for example, Intel will roll out the "Sossaman" processor which will deliver a low-power product to customers hungry for dense blade and rack servers. This chip will also fit into telco gear. The chip marks a 100 per cent performance per watt improvement over today's products from Intel, Gelsinger said.
The executive also touted Intel's Active Management Technology built into chips to perform automatic diagnostic functions. In addition, he hyped virtualization software from Microsoft and VMware that uses VT - virtualization technology - that Intel will include with a new Itanium chip later this year and Xeon chips next year.
Without doubt, the breadth of Intel's future product line does inspire. It has more than 10 dual-core efforts underway and another double-digit payload of four-core projects.
One wonders how AMD will stack up against such an onslaught. Can it still brag about better performance here and there and superior memory management? Can it point to a couple charming products while Intel dumps loads of multicore dynamos onto the market? It's hard to imagine AMD enjoying the same bravado it does today a couple of years from now.
As one top analyst whispered to us, "Looks like AMD is heading back to where it started - a little cheaper and a little faster." ®
Sponsored: Becoming a Pragmatic Security Leader