UK & US channel warriors - your input required
Answer questions, win goodies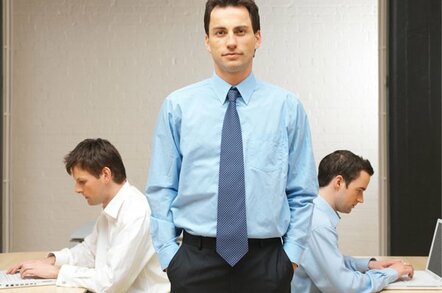 Reg Reader Studies It's that time of the year again when we offer one lucky UK or US channel operative among our beloved readers the chance to secure a Cash'n'Carrion goodie bag in return for answering a few questions in the snappily-entitled "Channel Survey – Summmer 2005".
The point of all this pollstering is - as ever - for us to better deliver the kind of channel content which suits our business readership. To do this, we need to gain a greater understanding of our channel demographic.
Regular participants know the drill - give us five minutes or so of your time to answer a few questions including "What is your company's primary business?" and "Which Markets does your company actively sell into?" and we will select one respondent at random to secure the prize.
This time around, the prize draw is open only to US and UK channel operatives. To enter, you will need to provide your name and email address, neither of which will be used for any other purpose. Alternatively, you can enter neither, in which case your submission will be entirely anonymous. The survey is right here. Thanks for your time. ®
Your industry needs you
Sign up here to become a member of our Reg Reader Studies Survey Panel. You'll get the occasional email alerting you to a new survey and you will get a regular chance to win Reg goodies. Terrific.