JBoss welcomes BEA immigrants
Migrate here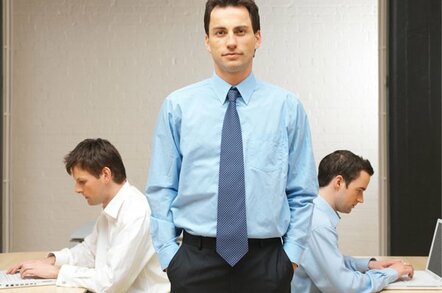 JBoss has re-packaged its middleware migration services to encourage customers to dump incumbent application servers from rivals like BEA Systems.
JBoss said Tuesday it is providing a set of standardized methodologies for customers to create a migration roadmap along with standardized migration tools and training materials for administrators and developers to use during migration.
The open source middleware specialist said it had wrapped up a set of existing, informal migration services, spanning the last two and a half years, into the JBoss Migration Assessment.
According to JBoss, a survey of 3,061 customers conducted last month found 41.4% had migrated from a commercial application server with 22.9% of that group moving five or more applications to JBoss. "The majority of respondents also acknowledged a desire for enhanced services, toolkits and assessment engagements to aid in the migration process," JBoss said in a statement.
JBoss is clearly hoping to use the migration assessment to further weaken rival BEA's business. JBoss quoted BEA customer CitiStreet who it said had adopted JBoss because licensing and support for BEA's WebLogic had proved too expensive.
JBoss' announcement couldn't have been more poignantly timed. BEA is due to report its second quarter fiscal results on Wednesday and BEA watchers will be looking for signs of license revenue growth following a successive five-quarter decline.
While the impact JBoss has had on WebLogic's business is debatable, evidence suggests that at least some BEA customers are buying JBoss for new projects, rather than extending BEA licenses or completely replacing BEA for JBoss.
To help tip customers further away from BEA, JBoss said it will look for the most "cost-effective and efficient" migration process to help organizations. The company said it is working with JBoss-certified systems integration (SI), who include Capgemini, Hewlett Packard and Unisys, to provide the migration services.
The program comes as JBoss itself faces increased competition. IBM last week said it would make the Gluecode open source application server, which it purchased in May, available to those who'd previously been unable to afford, or who hadn't wanted the full features of, its WebSphere application server.
Specifics of the IBM/Gluecode offering are yet to be known, but the thinking is IBM purchased Gluecode to prevent JBoss from building a solid market share in open source application servers, leaving IBM to catch-up as it did against BEA in Java. ®