Apple patches OS X security flaws
Patching time is here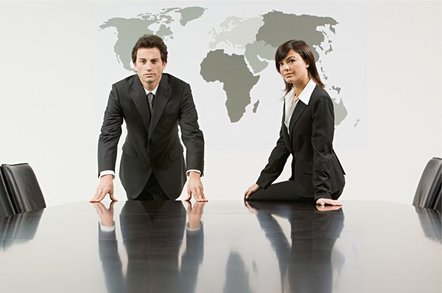 Apple has posted its latest Mac OS X security update, which addresses a number of potential vulnerabilities in the operating system.
Included among the patches are repairs to AppKit which prevent malicious users exploiting buffer overflows with carefully crafted .rtf and .doc files, executing malware stored within those files or allowing the coder to add extra user accounts to the system.
In the Safari web browser, forms presented using the XSL format are now correctly submitted, preventing the data being potentially sent to another web site. Safari is now protected against malicious .rtf and .pdf documents too.
Mail no longer loads remote images when the user tries to print or forward and HTML-formatted message, unless the user allows it to do so in the appropriate preferences setting.
A tweak to Mac OS X's Bluetooth code ensures devices' requirement for an authenticated connection is correctly reported. The HIToolbox human interface API has been patched to prevent the VoiceOver accessibility app from reading out the contents of secure text-entry fields such as passwords.
The LoginWindow app, which handles user logins and accounts, has been fixed to prevent a local user who knows the password for two accounts from being able to log into a third account without knowing the password. PasswordAssistant, Mac OS X's password generator, has been patched to prevent it showing recently generated - and thus potentially used - passwords.
Kerberos has been updated to fix a number of buffer overflow vulnerabilities that could result in denial of service, remote compromise of a KDC or a compromise to the root account. The Directory Services code has been patched to prevent buffer overflows and to block security flaws within the privileged tool dsidentity.
A couple of buffer overflow and "algorithmic complexity attack" vulnerabilities have been patched in the OS' CoreFoundation code.
Apache 2 for Mac OS X Server 10.3.9 has been updated to version 2.0.53m, fixing a number of buffer overflow issues, and the code has been further tweaked to prevent access to Mac OS X's folder-state files and resource forks.
Other tweaks focus on MySQl, openSSL, CUPS, X11, zlib, servermgrd, servermgr_ipfilter, ping, traceroute, QuartzComposerScreenSaver and SquirrelMail. Full details of the patches applied can be found here.
Two separate updates are available, one for Mac OS X 10.4.2 and the other for 10.3.9. Both are further subdivided into client and server versions:
The updates are also availabe through Software Update. ®