HP UK 'leaks' next-gen wireless iPaq details
Whoops...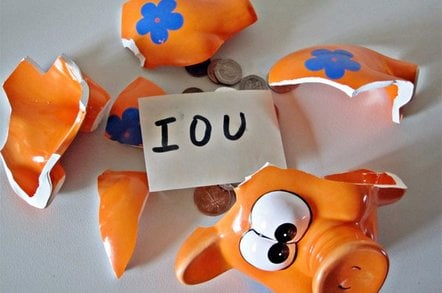 HP has inadvertently spilled the beans on its next smart-phone release, the iPaq hw6700 series, which will bring Wi-Fi and Windows Mobile 2005 to the line-up.
The company's UK wing has now pulled from its website a video presentation detailing the new handheld, but not before fan-site Dave's iPaq spotted it and posted the details.
The news of the new, more advanced model comes only a month or so after HP began shipping the current, lesser model, the hw6500 series. The original link to the 6700 video is now routed to a video presentation about the 6500.
Two models make up the hw6700 series, the 6710 and 6715. Both feature Windows Mobile 2005 software and provide 802.11g Wi-Fi. Like the current 6500 series, they also offer Bluetooth and quad-band GSM/GPRS mobile phone connectivity. They have on-board GPS and are powered by 312MHz Intel XScale PXA270 processors. MiniSD slots are available for expansion.
The new machines contain 192MB of memory - 64MB of RAM and 128MB of ROM - up from the 6500 series' 128MB, but that's primarily because of a higher ROM complement, undoubtedly due to the newer operating system.
What distinguishes the 6510 from the 6515 is the latter's 1.3 megapixel camera, and that appears to be the difference between the 6710 and 6715, too.
One thing signals caution: according to screenshots on Dave's iPaq, the presentation makes reference to "Microsoft Windows Mobile 2005 Second Edition Software, Phone Edition". Windows Mobile 2005 isn't here yet, which makes the availability of a second edition already seem unlikely. And wasn't WM5 supposed to see the end of the Phone Edition/Smartphone Edition/PocketPC Edition distinction?
Still, only the 6700-leading link re-routes to the 6500 presentation - change the URL to include other possible iPaq model numbers, and they all generate server errors. The bottom line being HP UK's web site does does indeed respond to a URL containing the hw6700 series. ®
Sponsored: Becoming a Pragmatic Security Leader