Gloomy Q3 outlook clouds Dell's Q2
Consumers and Feds blamed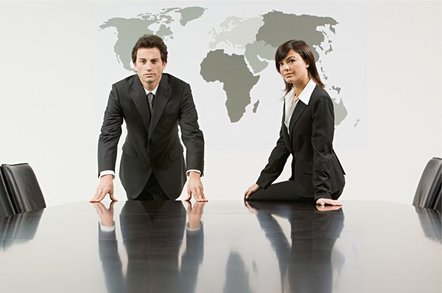 Dell stunned investors Thursday with an uncharacteristic dose of pessimism as it released second quarter results.
As usual, Dell's revenue and profits rose during the second quarter. Dell posted revenue of $13.4bn - a 15 per cent increase over the $11.7bn reported last year. Earnings hit $1.02bn - up 32 per cent from $799m one year ago. Overall shipments were higher. Sales of storage systems, laptops, servers, software and printers jumped as well.
But that's the Dell you've come to expect.
What shocked investors was word that Dell's expects third quarter revenue to come in below forecasts. Dell expects to bring in between $14.1bn and $14.5bn - well under the consensus estimate of $14.6bn.
Dell executives blamed lower than expected consumer and government sales and its own pricing for the drop.
As a direct seller only, Dell prides itself on being able to adjust prices quickly as component costs, demand and rivals' pricing fluctuate. In this case, however, it seems the Dell model failed Dell.
"We got too aggressive," CEO Kevin Rollins told analysts.
Dell has not disappointed Wall Street in many, many months, but investors were more than ready to shed shares on the glum outlook. An after-hours selloff sent Dell shares down more than 7 per cent at the time of this report to $36.60. ®