Intel signals demise of low-end Celeron M chips
Farewell, 350J. Adios, 373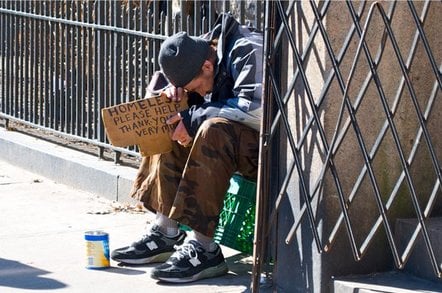 Intel has scheduled the 1.3GHz Celeron M 350J and the 1GHz ultra-low voltage Celeron M 373 for termination, company documents seen by The Register reveal.
It's the usual story of demand shifting to higher-performance products. Last month, Intel introduced the 1.6GHz Celeron M 380, and cut the prices of the 370 and 360J. It was only a matter of time before the 350J, now the same price as the 1.4GHz 360J, was given the boot.
Ironically, this month will see the 350J updated with a new core stepping, along with other Celeron M family members.
The 373, meanwhile, is the only Celeron M part with 512KB of L2 cache - all the rest, including the 350J, have 1MB - so it's time has come, too.
Intel will stop taking orders for either part, in their boxed and tray-packed forms, on 9 December 2005 - orders taken after 3 October can't be cancelled. The last products will be shipped on 9 March 2006 for boxed CPUs and 2 August 2006 for tray-packed parts.
However, both chips will continue to be made available to developers of embedded and consumer electronics systems for some time, Intel notes.
Earlier this week, it emerged Intel had resheduled the demise of a number of mobile chipsets to match the planned demise of older 90nm 'Dothan' Pentium M processors. Intel is expected to introduce 65nm Pentium M chips early next year, with 65nm Celeron Ms arriving in Q2 2006, according to the chip giant's latest mobile roadmap. ®
Related stories
Korea mounts Intel antitrust probe
Intel aligns key old-style Centrino EOL dates
Intel's 'Yonah' to supersede 'Dothan' Q2 06
Intel 'not quitting' low-end desktop chipset biz
Intel cans XScale line
Sponsored: What next after Netezza?