Creative unveils Sound Blaster X-Fi boards
Even better than the real thing, apparently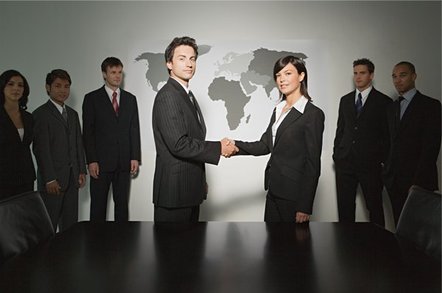 Creative will this month ship its latest Sound Blaster audio cards: the new-generation X-Fi range, based on technology the company believes will "completely replace the old hi-fi equipment in the home".
The line-up comprises a quartet of add-in cards: the X-Fi Elite Pro, the X-Fi Fatal1ty FPS, the X-Fi Platinum, and the X-Fi XtremeMusic.
All four are based on the X-Fi Xtreme Fidelity audio processor, which Creative introduced last May. The 51m-transistor chip provides 24 times as much processing power as the Audigy processor, Creative said. The system uses 24-bit quantisation running at 96kHz, and pushes the signal-to-noise ratio to between 109bB and 116dB. It also incorporates CMSS 3D, the latest version of Creative's sound 'spatialisation' process, which simulates surround sound audio on a pair of earphones or speakers. The latest version of Creative's EAX system, the 128-voice EAX Advanced HD 5.0, is built in too.
To enhance 'lesser' sound formats, X-Fi uses a 136dB "virtually transparent" sample-rate converter to "analyse and identify which parts of the audio stream have been restricted or damaged during the [conversion] to 16-bit and then the data compression stage to MP3 or WMA formats". The upshot, said Creative, are improved dynamics and enhanced low and high frequencies, making for "cleaner, richer sound".
"Sound Blaster X-Fi heralds the beginning of a new epoch in audio, where X-Fi enabled audio products will eventually and completely replace the old hi-fi equipment in the home," said Creative's ebullient chairman and CEO Sim Wong Hoo.
Creative is pitching Xtreme Fidelity as an alternative to the likes of Super Audio CD (SACD) and DVD Audio. Upgrade your music to the next generation of sound quality without having to buy new discs, it says, though we note it doesn't mention how much more room you'll need on your hard drive to store all this higher-quality material.
The XtremeMusic is the base model, providing the standard 109bD SNR. In addition to the standard X-Fi Xtreme Fidelity feature set, the board includes Creative's MediaSource 3 software, which will convert users' digital music collections to Xtreme Fidelity's own format and fine-tune the audio chip's output.
The Platinum builds on the XtremeMusic a drive-bay mounted front-facing controller and port-replicator. It also includes an infra-red remote control and Entertainment Center software. The Fatal1ty board enables EAX Advanced HD 5.0 and CMSS 3D for gaming. The board incorporates 64MB of what Creative calls "X-RAM" high-speed audio-specific memory.
The top-end Elite Pro board provides the full 116bD SNR and incorporates 64MB of X-RAM. It also features a built-in pre-amp for direct recording, and high-impedance inputs for electric guitars.
Creative said the $400 Sound Blaster X-Fi Elite Pro, the $280 Sound Blaster X-Fi Fatal1ty FPS, the $200 Sound Blaster X-Fi Platinum and the $130 Sound Blaster X-Fi XtremeMusic will go on sale in the US this month. ®
Related stories
Creative unveils portable video Vision
SigmaTel snaps up Rio MP3 technology, engineers
iRiver launches compact Flash video player
After Grokster: why (almost) everything we're told about P2P is wrong
Creative launches Neeon 'smallest' HDD MP3 player
Sponsored: Detecting cyber attacks as a small to medium business