HP sends Overland overboard
OEM love affair has bitter end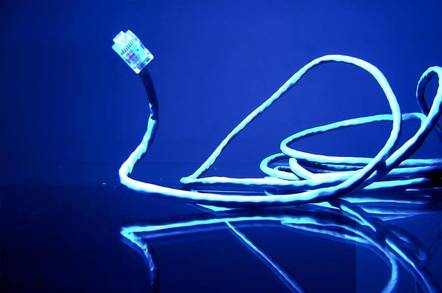 HP has thumped Overland Storage with the reality stick, saying it will buy midrange tape products from another supplier.
Overland made this admission Wednesday, revealing that its largest OEM customer will look elsewhere. HP should start buying gear from a new supplier - perhaps StorageTek or Quantum - starting in 2006. Overland expects HP to sell a mix of its gear and the new gear for some time but eventually to be phased completely out of HP's lineup. The loss of a customer the size of HP forced Overland to address some difficult financial repercussions.
"In light of this anticipated loss in future revenue, the company intends to focus heavily on the delivery of new higher-margin products through its branded channel during fiscal 2006," Overland said in a statement.
Then CEO Christopher Calisi tried to step in and put a positive spin on Overland's future.
"We remain excited about the many opportunities that lie ahead for Overland," Calisi said. "We have a strong balance sheet and cash position, and intend to use this strength to fill out our tiered storage strategy consisting of protected primary disk storage, secondary disk-based backup and tertiary tape automation devices."
Overland's OEM business has been shrinking over the past year - a trend that HP will accelerate. Branded box sales, however, have jumped 20 per cent the last two years and now count for $100m per year of Overland's business.
A three-year contract between HP and Overland expires in July of 2006. The deal does not require HP to buy set amounts of gear from the storage maker in the meantime.
HP picked Overland over StorageTek, following the acquisition of Compaq. Now, however, it looks like new CEO Mark Hurd has given Overland the boot as part of an effort to reduce costs in HP's server and storage divisions.
"HP is not announcing a new supplier at this time," the company told us. "HP is taking action for its business to have world class cost structures and the decision regarding Overland is part of that. The current HP StorageWorks MSL6000, MSL5026 and MSL5052 Tape Libraries will continue to be sold for an indefinite period of time or as long as customer demand exists." ®
Related stories
Overland bags Okapi
Quantum buys Benchmark
StorageTek Gives Up on HP
Compaq wears the pants in HP's brave new storage world