AMD ups Opteron 1xx prices by up to 91%
In the name of supporting cheaper memory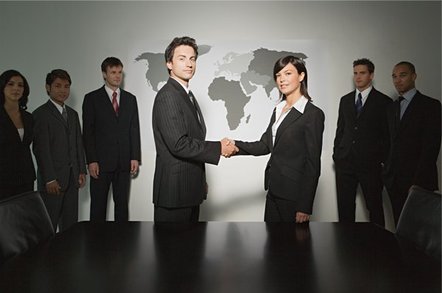 AMD yesterday raised the prices of its Opteron 1xx series by up to 91.6 per cent, saying the hikes were justified by the addition of support for cheap unbuffered ECC memory to the chips.
On Monday, after AMD had cut prices across a number of its processor families, including the Opteron 2xx and 8xx series, the Opteron 152 chip was priced at $417. Today, it costs $799.
The 150 and 148 saw similar price jumps: from $278 to $367 (a 32 per cent increase) and from $218 to $263 (20.6 per cent), respectively. The 146's price rose a more modest 2.8 per cent, from $178 on Monday to $183 on Tuesday.
The only chip whose price fell yesterday was the 144, which went from $163 to $125, a fall of 23.3 per cent. The Opteron 142 was dropped from the price list.
The latest Opteron 1xx chips support unbuffered ECC memory; older versions with registered memory support will still be made available to customers who request them, AMD said, but they will clearly not be part of the standard off-the-shelf line-up.
Ironically, Marty Seyer, head of AMD's server and workstation chip division, said the new chips would "help to reduce their overall solution costs".
AMD said Sun was one of the first workstation vendors to realise the benefits of the Opteron 1xx series' ECC memory support, in its Ultra 20 workstation.
AMD still hasn't shipped dual-core Opteron 1xx processors, but it yesterday pledged to do so by the end of August. The dualies will also support ECC memory, it said. So too will future versions of both single- and dual-core 1xx CPUs that support DDR 2 SDRAM.
The dual-core Opteron 165 and 175 will cost $417 and $530 when they ship, AMD said. ®
Related stories
AMD Q2 market share slips
AMD takes knife to price list
Iwill readies 64GB two-way Opteron mobo
NEC rejects AMD subpoena demands
AMD to raise Athlon prices?
AMD's Opteron decimates Xeon market
AMD's 3GHz Athlon 64-FX 'due Q1 2006'