AMD Q2 market share slips
Big Xbox chip order to blame, apparently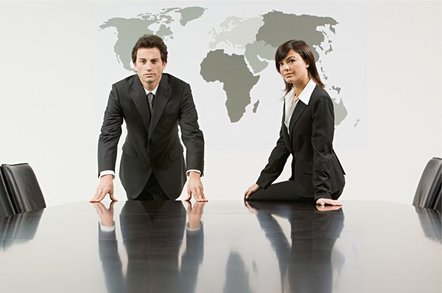 AMD lost market share to its arch-rival, Intel, during Q2 - despite big gains in its share of the server arena.
To put it in perspective, AMD lost less than a single percentage point of market share during Q2, according to Mercury Research numbers cited by e-week.com.
Intel's share rose 0.7 per cent; AMD's declined 0.7 per cent.
AMD's share of the server space, as we've already reported, rose to ten per cent from next to nothing, an achievement that far outweighs the measly dip in overall share.
However, while the dip might suggest that the Opteron's big gain was the Athlon's loss, Mercury notes that Microsoft's purchase of a shed-load of Pentium III processors for its Xbox games console shifted the dynamics of the market during the quarter that AMD's gains were effectively nullified.
"If you take [the Xbox factor] out... market share probably didn't change much," Mercury chief Dean McCarron said in the report.
In other words, without the Xbox sale, Intel would have had an 81.6 per cent share in the quarter, while AMD would have taken 16.9 per cent of the market, the same as they took in Q1. The remaining 1.5 per cent went to VIA and Transmeta.
Even so, AMD was still up year on year, from 15.1 per cent on the x86 market in Q2 2004, to Intel's 82.9 per cent share, Mercury's numbers show. ®
Related stories
AMD takes knife to price list
Intel to build DRAM units into desktop, mobile CPUs?
Intel ships 'wideload' Itanic
Intel trims Centrino, Celeron prices
Intel pitches Pentium M-based 'Sossaman' server chip