Business slowly warms to VoIP
Gathering momentum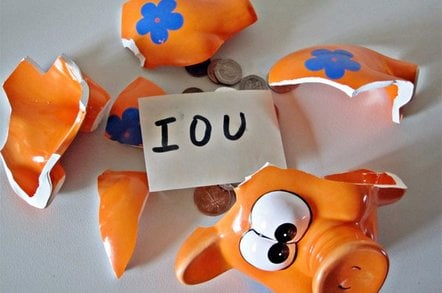 Quocirca's changing channels Persuading businesses to switch their telephony requirements from dedicated analogue networks to voice over IP (VoIP) has turned out to be a slower than many hoped. But it is happening and some household names are now making the switch.
This includes a couple of the UK's biggest banks. The big financial driver behind the implementation of new IP based systems at Abbey and Lloyds TSB is VoIP. A major motivator is that they have big branch networks that can be well served by VoIP leading to major cost savings for internal calls.
Such projects are beyond the capabilities of many small resellers. The Lloyds TSB project is being undertaken by IBM and, interestingly, the Abbey one by BT, which has made a long term commitment to the delivery of all its voice services over IP via its 21st Century Network (21CN). But the basis for these projects applies equally for smaller organisations with multiple locations – there are on average around five locations per mid-sized business (100-1000 employees).
Such projects are becoming even more cost effective due to a range of new technologies. About a year ago Cisco launched its Integrated Service Routers (ISRs), designed to cater for the requirements of small businesses or the branches of larger ones. The ISR routers are capable of handling the traditional data networking requirements of branches as well the new requirements like VoIP and streaming video.
But Cisco does not have the market to itself. A company called NetD persuaded venture capitalists three years ago that the branch networking opportunity was huge. Their product, the SG-8, which is designed from the bottom-up specifically for branch networking was launched in July 2005. The SG-8 is a high end product but NetD intends to launch scaled down versions at a later date. Both Cisco's ISRs and NetD's SG-8 are available to resellers. Products from other vendors will surely follow.
The savings offered by VoIP may be a key motivator for investing in IP networks for branches but not the only one. A single unified network is cheaper to manage and easier to secure than multiple ones; the ISRs and SG-8 are designed specifically to be managed remotely and can be installed using zero touch deployment, which means a specialist engineer does not need to be dispatched to provision the network at a new branch.
New services can be provided over the unified network that previously would have been harder to implement. One of the most widely mooted is streaming video. This includes surveillance cameras which can be monitored over IP networks from central locations (the value of which has become all too apparent in the UK in the last month), but also pushing video content into branches for in-store promotions and so on.
If like BT and many others, you believe that the future of telephony is going to be VoIP, then you know your customers are going to have to make the switch at some point. Motivating them to do so in the short term may still prove to be hard, but it they have multiple branches the business case is more compelling than ever.
Bob Tarzey is a service director at Quocirca focussed on the route to market for IT products and services in Europe. Quocirca is a UK-based perceptional research and analysis firm with a focus on the European market.
Related stories
Vodafone takes the fight to VoIP
BT hires Page 3 girl to plug VoIP
VoIP use on the up-and-up
Sponsored: Minds Mastering Machines - Call for papers now open