Symantec defends HP's Itanium servers
Not from ridicule. From intruders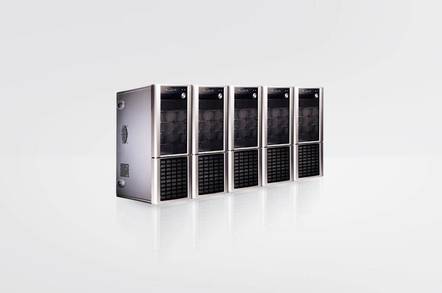 Symantec this week proved that it's willing to make sure low volume products are just as secure as big sellers by delivering an intrusion protection package for HP's line of Itanium processor-based servers running the HP-UX operating system.
The EPIC architecture developed by HP and Intel for Itanium contains a number of unique security hooks for compartmentalizing data not found with RISC and x86 chips. Symantec claims to have made use of these security features with Intruder Alert 3.6 for HP-UX 11i Version 2 but doesn't really elaborate on exactly what it has done in any publicly available information. That said, users should expect to see the standard Intruder Alert functions such as system monitoring, automatic responses to breaches, and server audits.
Crafting a product specifically for Itanium is a brave proposition for Symantec given the slow sales of the chip. HP, however, delivers the vast majority of Itanium server shipments and has seen a strong improvement in its Integrity server sales over the past year. If you're going to zero in on Itanium, then HP and HP-UX are the way to go.
Start-up Secure64 has pledged to do even more with Itanium's security features to help vendors such as HP create lines of speedy, safe server appliances.
There's more information on Symantec's Intruder Alert software here. ®
Related stories
HP and Apple end iPod affair
Intel pitches Pentium M-based 'Sossaman' server chip
AMD's Opteron decimates Xeon market
Intel overcomes 'weak' line-up during Q2
Intel and Dell thrilled to join the dual-core server chip era
SGI shares plummet as deal closing malady lingers