Internet fuels trade in counterfeit goods
Faking IT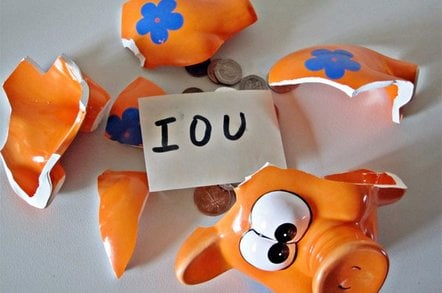 Microsoft and Adobe have secured the dubious honour of becoming the only IT companies to figure in a list of the world's 10 most counterfeited brands. The software giant is in there at number two - behind only Nike - as the top target for dodgy merchants in a run-down compiled by Canada's Gieschen Consultancy. Adobe makes it to number seven on the list behind designer goods brands Louis Vuitton (third place in the chart), Adidas (fourth) and Prada (fifth).
Entertainment and software products are the second most popular category of counterfeited goods, behind only financial instruments (a category which includes credit cards as well as currency and treasury bonds), based on worldwide counterfeit enforcement activity monitored by Gieschen. Counterfeit and piracy seizures and losses exceeded $623m in June, according to industry figures. The bulk of this is made up of forged financial documents (118 incidents worth $509m) but entertainment and software (66 incidents worth $91m), identification document forgery (31 incidents) and clothing and accessories counterfeiting (30 incidents worth $8.6m) are also frequent subjects of law enforcement activity.
Gieschen said the internet now accounts for 13 per cent of incidents where counterfeit and pirated goods are sold. Intellectual property theft incidents (trademark infringement and copyright violations) accounted for 42 per cent of all counterfeiting activity, the highest level this year. According to Gieschen, the US reported more intellectual property violations ($87m) than any other country with second placed South Korea a long way back on $8m.
Glen Gieschen, managing director of Gieschen Consultancy said: "The market for fake and bogus goods is growing with the help of the internet. Nearly 13 per cent of all enforcement activity for June was directed towards spam, internet auctions, retail sites and other internet activities which sell or distribute counterfeit and pirated items. P2P services such as eDonkey and BitTorrent play a significant role in copyright infringement as music, films, software and books are distributed freely or at a fraction of the cost."
"Other venues such as internet chat rooms and private forums are also being used by criminals and terrorists to provide information regarding manufacturing techniques and to distribute high value items such as fake ID (passports, drivers licenses, and birth certificates). With an increase in internet users in both developed and developing regions, in particular the Middle East and Asia, the potential market for these items is expanding rapidly," he added. ®
Related stories
Student in '£250m' software piracy scam walks free
Fakers beware: no more MS updates for you
Software piracy down, but piracy losses up
Creatives and techies amongst worst software pirates
ID theft fears prompt ecommerce boycott
Google drugs ring smashed

Sponsored: Becoming a Pragmatic Security Leader