ATI 'enables' CrossFire on Intel 955X chipset
Mobo boost?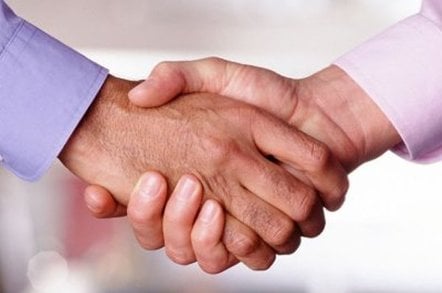 ATI's CrossFire multi-GPU technology may work with motherboards based on Intel's 955X chipset when compatible graphics cards ship next month.
According to sources from within Taiwan's mobo-maker community cited by DigiTimes, ATI has already provided motherboard makers with drivers that enable CrossFire on 955X-based boards.
The sources also claim board makers like Intel, Asustek and Gigabyte will announce CrossFire-compatible mobos in August.
CrossFire is ATI's alternative to Nvidia's SLi multi-GPU system. There have been rumours aplenty that Nvidia might extend support for SLi beyond its own chipsets, but as yet there has been no formal announcement of such a move. If the sources' claims are accurate, ATI may have been able to execute such a move first.
At CrossFire's launch, ATI said the technology can be hosted by any motherboard with twin x16 PCI Express slots, but it suggested mobos based on its own Radeon Xpress 200 CrossFire Edition chips would provide the "optimal" gaming experience.
CrossFire will be enabled by two graphics cards, the Radeon X800 CrossFire Edition and X850 CrossFire Edition. At launch, in June, ATI said the former would ship in August shortly after the X850's July debut. The second card can be one of a number of already available X800 and X850 cards.
It all works with existing games, ATI said, contrasting CrossFire with SLi, which, it said, is only enabled in titles "profiled" in Nvidia's driver. While SLi uses a proprietary card-to-card connector, CrossFire uses the PCI Express bus. The video output of the slave card is fed into the CrossFire-enabled 'master' card, which drives the display. ®
Related stories
Nvidia updates drivers to confound CrossFire
Intel readies mainstream discrete dual-core chipset
ATI R520 to ship 'mid-Q3'
Nvidia unveils GeForce 7800 GTX
ATI GPU to be first X part
ATI to launch R520 '26 July'
ATI unveils CrossFire
Sponsored: What next after Netezza?