Fans petition to open source OS/2
Please release us, let OS go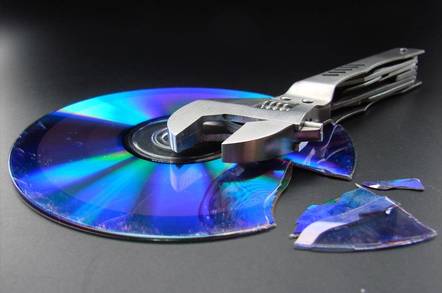 Die-hard OS/2 supporters are calling for IBM to release the source code of the venerable operating system so that it might prosper after it's put out to pasture. Earlier this month, IBM reaffirmed its decision to cease marketing OS/2 at the end of next year. Free - but not paid - support of OS/2 from IBM will also cease at the end of 2006.
The announcement comes as no particular surprise. OS/2 never made it on the desktop, in large part because of Microsoft's exclusionary tactics, and has been relegated to a role in the embedded networking systems market for some time. Its niche spot in ATMs means it continues to be used by a number of banks. Also German vendor Serenity Systems continues to provide extended support for server managed workstations, called eComStation, based on OS/2.
OS/2's small, but enthusiastic support community, are in no mood to take things lying down. More than 10,000 people have signed a petition on community site OS/2 World urging IBM to make OS/2, or at least part of its components, open source. IBM has been a long-term supporter of Linux, and it might prefer customers to migrate. The petition argues that releasing OS/2 would make this process easier as well as benefiting customers that want to stick with the platform.
OS/2 was forged in a joint development project between IBM and Microsoft with contributions from other third-party developers such as Corel. The petitioners acknowledge the third-party work poses an obstacle to releasing OS/2 source code.
"We know that IBM faces a problem of making OS/2 Open Source because of the private sources from third party companies. What we ask of IBM is to release as much of the source as possible and list the OS/2 components that need an Open Source replacement," the petition argues. The petition is yet to be filed and is open to further signups here. IBM's stance on the issue remains unclear. ®
Related stories
OS/2: dead again
Microsoft uses $850m to kiss and make up with IBM
Sun can't afford to market Linux desktop

Sponsored: What next after Netezza?