Open source database firm gets webMethods infusion
All aboard EnterpriseDB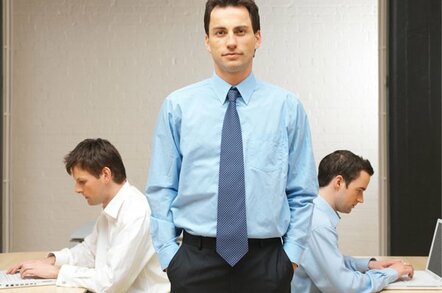 The ex-webMethods crew at PostgreSQL database start-up EnterpriseDB has added to their numbers with a fresh board appointment.
WebMethods board member Jack Lewis has been elected to the EnterpriseDB board to bring 35-years' experience in legal and business development to the young company.
Lewis joins webMethods founder and former chief executive Phillip Merrick on the EnterpriseDB board, along with former webMethods vice president Andy Astor who is EnterpriseDB's founder and CEO.
In a statement, Merrick called Lewis a "great strategist and insightful industry observer." Lewis' experience spans business development, from start-up to IPO and beyond, while Lewis also runs a law practice where he advises technology and e-commerce clients about technology protection, licensing, raising capital and M&A.
The appointment is designed to enhance EnterpriseDB's future prospects and comes as competition in the open source database market picks up. EnterpriseDB joins MySQL from the open source end of the spectrum, and IBM - with its small footprint Derby/Cloudscape open source database - from the big systems end of the market.
EnterpriseDB hopes to carve out a position in the RDBMS space, using three products: the ESB Database Server, ESB Studio console for developers and DBAs, and a series of EDB Connectors that provide access to EDB from JDBC, ODBC, ESQL/C++, PHP, Perl and Python.
The 45-person company says its mission is to provide compatibility and performance features such as optimization for Online Transaction Processing (OLTP). The database runs on Windows, Linux, Solaris and Mac OS/X and is free for development and "low-level" production use, and charged per server beyond that. ®
Related stories
Oracle goes shopping again
Why is Oracle really buying TimesTen?
Oracle teams up with Zend for PHP love-in
VCs warm to LAMP and services
Open source databases - a sword that cuts both ways?