Sun and EMC form broad technology pact. No, really
Support deal backs Solaris x86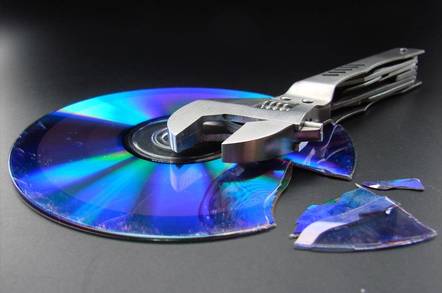 Sometime lovers, sometime fighters Sun Microsystems and EMC made this the feel good week of the year for the two companies by announcing a broad technology collaboration. EMC has agreed to support Sun's new Solaris 10 operating system across its line of storage hardware. That's hardly a surprise given that EMC sells millions of dollars in storage attached to Sun servers. A more surprising element of their deal has EMC agree to support Sun's version of Solaris 10 for x86 systems. The vast majority of Sun's server business still hinges on UltraSPARC-based servers. EMC didn't necessarily have to help Sun out on its fledging x86 effort just yet, but it did. And that's a nice boost for Sun and its customers.
"As Sun delivers Solaris 10 across multiple platforms, EMC will be a key enabler for our joint customers to deploy it as part of an information lifecycle management strategy that drives efficiencies and productivity and helps reduce the total cost of ownership for information technology and business operations," said EMC VP Howard Elias.
In return, Sun will help EMC port its PowerPath, Legato NetWorker, Documentum and Smarts storage management software over to both Solaris 10 for Sparc and x86.
Sun and EMC squabble a fair bit in the storage sector. EMC, after all, sells more storage onto Solaris servers than Sun. That's always been a pain in Sun's side and something the company has never been able to rectify. In addition, Sun resells Hitachi's high-end storage systems instead of those from EMC.
The two companies, however, clearly made nice here with pure business benefits in mind.
"Supporting Sun's Opteron and Solaris 10 efforts will likely further cement (EMC's) position among existing Sun customers, and also present opportunities among new clients," wrote Pund-IT analyst Charles King. "Overall, we see the companies' hardware, software, and support initiatives as a practical means to a practical end for both EMC and Sun. By working in concert once again, the two companies are also pursuing their own individual best interests."
For Sun, in particular, this has to be seen as a real positive. Many users still scoff at the ISV support for Solaris x86, saying the big names are there only in spirt. "Wait till you see a problem come up on your Oracle cluster, and then you'll find out how deep the support runs" - is the idea.
Sun is desperate to show some traction for its Opteron products, pointing to the sale of the sale of 1,700 Opteron-based servers to investment and technology development firm D.E. Shaw. ®
Related stories
Storage vendors suffer vertical vertigo
EMC slices and dices Centera into 'virtual pools'
Start-up reckons it can give you twice the processor
Larry Ellison branded storage absent at Oracle
Sponsored: Detecting cyber attacks as a small to medium business