HP dresses up ProLiants with dual-core Opterons
Wants to sell 10m more boxes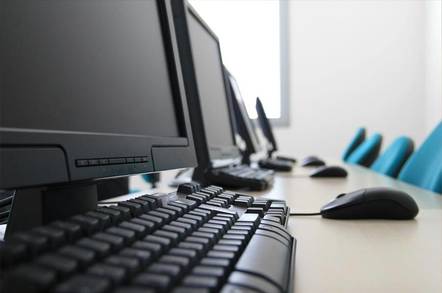 As promised, HP has fattened up its line of Opteron-based ProLiant servers with a new dual-core version of the chip.
The systems receiving the dual-core dandy are the two-way DL385 and DL145 systems and the BL25p and BL35p blade servers. HP pitches both the DL385 and BL25p systems as higher-end boxes, while the DL145 and BL35p are more basic servers. Back in April at the dual-core Opteron launch party, HP vowed to slot the new chips into its impressive Opteron fleet as soon as possible. Rivals IBM and Sun have worked to do the same.
On the pricing front, the DL385 starts at $3,299, the DL145 at $1,219, the BL25p at $3,099 and the BL35p at $2,599.
Word of refreshed Opteron kit was attached to a HP statement announcing that 10m ProLiant systems have been sold. The first ProLiant left Compaq in 1993. Since that time, ProLiant has turned into one of the most valuable brands in the x86 server market.
Along with the boxes, HP promoted a Factory Express services deal for its blade servers. HP has long offered this customization service for other products but has now extended it to the compact realm of blades. Companies can have HP install things like non-standard BIOSes, unique partitions and remote access tools at its factories. More information on all the options can be found here.
HP also rolled out an "installation and start-up" services package for the blades under its Care Pack program. This basically has HP put together a bundle of servers, OSes and management software for customers.
While neither HP or Sun embraced the Opteron chip when it first arrived, the companies have since turned into most vocal AMD advocates. In fact, the vendors squabble often over who sells more Opteron systems. Sun held the crown of chief Opteron shipper for some time but has since been taken over by HP, which had some help from Rackable Systems.
IBM meanwhile has played it pretty cool with regard to AMD's x86-64-bit chip. It recently promoted the dual-core Opteron in its standard, blade and cluster systems. All of the boxes, however, are aimed at the niche high-performance, technical computing market. Sun and HP have pursued a much broader play with their workstations and servers.
Dell, of course, won't buckle to Intel's might and has decided to sit the whole dual-core rush out for awhile. Intel doesn't plan to have a dual-core Xeon server chip out until next year. ®
Related stories
IBM and Intel punish supercomputing rivals
HP's Mr Blade opens Intel's power envelope to all
Fleeing Compaq customer caught by Sun
IBM goes compute crazy with bladed Opteron cluster
Sponsored: Detecting cyber attacks as a small to medium business