Firefox users turned away from 10% of top UK sites
D'oh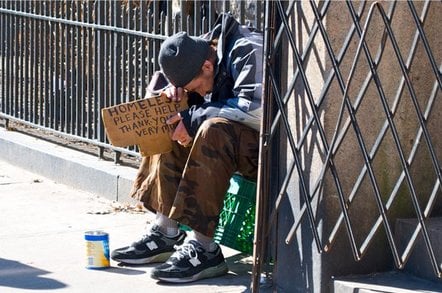 Despite the increasing use of non-Internet Explorer web browsers, such as Opera or Firefox, one in ten UK websites still fails to provide proper access to anyone not using Microsoft's default offering, a study has found.
Web-testing firm SciVisum looked at 100 high profile UK sites, including Jobcentreplus.gov.uk, and the Odeon cinema chain's online presence. Neither of the two named is accessible by non-IE browsers, the firm says, along with one other, and seven others, including British-American Tobacco's site, use non-standard web coding that is generally only recognisable to Internet Explorer.
The Odeon's website has been repeatedly criticised for poor accessibility, and eventually offered a pure text version of its listings. However, SciVisum says that after its opening splash page, Firefox users are still drawing a blank. Jobcentreplus appears to assume that anyone with Firefox is already gainfully employed, since the Job Search page doesn't work properly for those using the browser.
Deri Jones, SciVisum's CEO warns that companies are in danger of damaging their brands by not addressing accessibility issues properly. "When webmasters design first for Internet Explorer and not standards-compliant browsers, they so often end up restricting user access to the website which has detrimental affects for a company," he said.
He went on to describe it as surprising that companies still fail to accommodate a variety of browsers, and warns that taking a non-standard approach limits a website's audience, and risks alienating some users.
The company recommends that web designers switch to using Cascading Style Sheets, and check pages using browsers other than Internet Explorer. It also suggests that anyone planning a redesign should consider using an open source content management system, such as Plone or Mambo.
Usability firm Human Factors International also expressed surprised that businesses still have not dealt with the issue of multiple browsers. Company managing director Jerome Nadel described the question of making a site accessible to multiple browsers as "a no brainer". ®
Related stories
Parliament slapped for rubbish web presence
IE-only sites 'useful as chocolate teapot'
PLCs hit back at complaints on web accessibility

Sponsored: What next after Netezza?