Storage software sales surge
Worry plus fear equals sales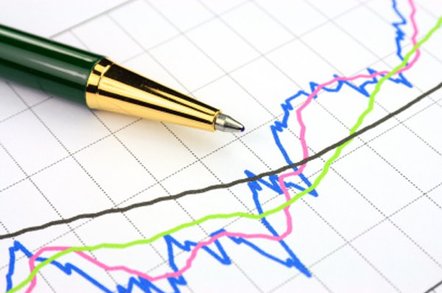 In brief Storage software revenues continued to grow in the first quarter, IDC has reported, proving that fear is still the vendors' best friend in this market. Total sales hit $2.1bn in the first quarter, up 14.9 per cent on the year. This was the market's sixth consecutive quarter of double digit growth.
The researcher put this "positive start to 2005" down to customers' willingness to continue to shelling out on software for data protection, storage resource management and compliance. The figures were an "indicator" of continued concerns over app availability, data management and business continuity. Storage resource management and backup and archive software each represented a third of software spending.
EMC took 30 per cent of the market, with Veritas in second place with 21.4 per cent. IBM took 8.6 per cent, while Network Appliance and HP took 6.7 percent and 6.6 per cent respectively.®
Related stories
Veritas embraces 64-bit Windows/Linux on Opteron
NetApp busts through banner Q4
Inside Sun Labs - the best and the 'bots
HP becomes EMC software reseller in $325m settlement

Sponsored: What next after Netezza?