UK DTI to co-fund netproject desktop Linux R&D
MS UK's favourite thorn bounces back with secure desktop grant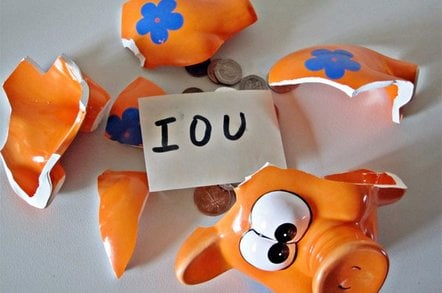 Open source consultancy netproject has secured a £132,000 R&D grant from the Department of Trade & Industry, matching funds from members of its own Incubator Club, in order to carry out further development of its Secure Open Desktop Architecture (SODA). SODA provides a Linux-based secure, "stateless" desktop which is downloaded to the client from the server when first connected to the network, and is intended to offer business and public sector customers locked-down systems which can be remotely managed easily.
And given that SODA, netproject and its founder Eddie Bleasdale have been in Microsoft's crosshairs for the past several years, the DTI grant is something of a coup. SODA was born as part of a consultancy project for the UK Police Information Technology Organisation, but reports of early rollouts were swiftly and mysteriously followed by PITO announcements recommending that police forces standardise on Microsoft operating systems "on both client and server". The Register draws your attention in particular to this announcement's juxtaposition of "The medium-term objective will be the full adoption of Windows XP" and "The police service is, however, keeping an open mind on the emerging benefits of open source software such as Linux."
But as:"Selection of an operating system will be dependent on whether the client or the applications software can support or be supported on Windows XP", that pretty comprehensively stopped SODA getting any further than the testing phase.
More recently, a much-publicised netproject pilot project for Newham Borough Council triggered massive retaliation from Microsoft, and Newham subsequently signed a ten year deal with The Beast.
A pattern begins to emerge - and it is significant that netproject's Incubator Club, which was set up to allow member organisations to discuss open source migration, keeps quiet about its membership. netproject itself also developed open source migration guidelines on behalf of the European Commission.
Bleasdale says that with the development of low-cost, high bandwidth networks the traditional approach to desktop computing needs to be questioned, and says he's seeing increased interest in Linux on the desktop from organisations which need secure systems now, and can't wait until Longhorn ships.
It's a David versus Goliath battle, but Bleasdale happily claims this as an advantage. "Remember," he told The Register, David won because he had the better technology." ®
Related stories:
'Independent' report used MS-sourced data to trash OSS
MS, open source, The Facts and the fit-ups
Shush! OSS outfit forms secret society to combat MS hit teams