IBM thrusts x460 servers into the eye of the Hurricane
Round two coming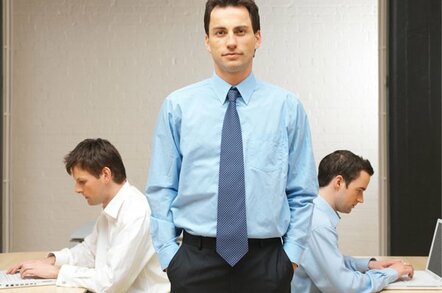 IBM next month will kick off phase two of its Hurricane server plans with a high-end system that can be turned into a 32-processor box.
IBM plans to release its xSeries 460 servers on June 17, The Register has learned courtesy of some internal company documents. These new 460 systems have more component options available than the x366 system IBM started selling in March. Both sets of servers use IBM's new X3 chipset - code-named Hurricane - which is a homemade product meant to give IBM's Xeon-based servers an edge over kit from rivals HP and Dell.
At present, IBM is selling the 3U x366 with either 3.16GHz or 3.66GHz Xeon processors, according to its web site. The box can stretch from one to four processors.
IBM is less forthcoming with information around the 460 servers at this time, presenting no details about the boxes on its site. We, however, can help.
IBM plans to sell models of the servers with 2.83GHz, 3.00GHz and 3.33GHz Xeon chips. The lowest end Xeon has a 4MB L3 cache, while the two, faster chips have 8MB of L3 cache. All of the chips come with a 667MHz front side bus.
IBM will ship the 3U 460 servers with two to four processors. IBM will support the combination of two of these boxes to form an 8-way system at launch and then later in 2005 support users stretching up to 16-way and 32-way systems.
The main difference between the x366 and x460 is as follows:
"xSeries 460 servers provide additional processing, expandability, and high-availability features over that of the xSeries 366 server," IBM said in its internal documents. "These features make them ideal for handling complex, business-critical e-business applications that must be supported by space-saving, rack-optimized servers."
The 460 servers will be going out the door with support for all flavors of Windows Server 2003. Support for Red Hat and SuSE Linux will arrive in the third quarter. The server with the 3.33GHz Xeon will start at $25,000. ®
Related stories
Hitachi caught swapping APIs with IBM . . . again
Microsoft nose-to-nose with Unix server rivals
IBM unsheathes Cell blade server
HP and Dell show server rivals how it's done in Q1
Intel's platform shift
IBM and Red Hat to teach Uni students how not to get offshored