Hitachi caught swapping APIs with IBM . . . again
Pays to play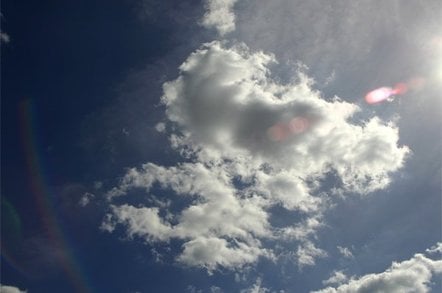 Bitter storage rivals Hitachi and IBM have again agreed to cooperate for the good of their shared storage customers.
The two companies last week revealed a licensing agreement that should see Hitachi improve the way its storage systems work with IBM's mainframes.
Hitachi has licensed the FICON/ESCON interface for IBM's TotalStorage DS8000 Series and Enterprise Storage Server systems. With any luck, this will mean Hitachi's storage customers will soon be able to use some of IBM's higher-end storage technology such as Global and Metro Mirroring capabilities, z/OS Global Mirror, FlashCopy, Parallel Access Volumes (PAV), and GDPSTM functions.
The idea is to have these tools work well in a data center that includes a mix of Hitachi and IBM storage. Hitachi paid an undisclosed sum for this privilege.
In 2001, the companies formed a similar agreement when they shared a broad set of APIs (application programming interfaces). At that time, IBM gained access to Hitachi's NanoCopy and ShadowImage APIs, while Hitachi gained control of IBM's PPRC, FlashCopy and Extended Remote Copy (XRC) APIs.
Storage vendors have long fought to protect their APIs from rivals with the big boys - IBM, Hitachi, EMC and HP - frequently resorting to public bashing and even lawsuits to defend their goods. Lately, however, the vendors have tended to try and agree on future standards to stop this API turf war. ®
Related stories
NetApp opens fire on EMC
EMC finally finds its virtual voice
Dell keeps double-digit growth groove going in Q1
DataCore gets cheap and dirty with iSCSI SANs
Veritas goes hetero with new NetBackup
HDS goes multidimensional on ILM
Sponsored: What next after Netezza?