HP a 'toxic tech giant' says Greenpeace
Environmentalists go on the offensive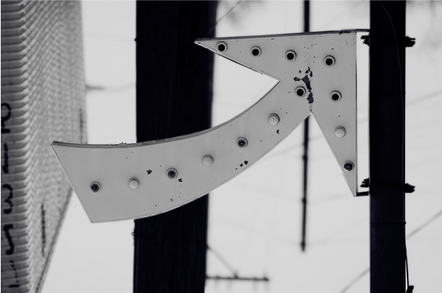 Environmental activist group Greenpeace launched a series of assaults on the image of the tech industry today, starting by delivering a truckload of waste to the Geneva HQ of HP. They called the company a "toxic tech giant", and called on the firm, and others like it, to clean up its act.
It also unveiled a 2.7 metre high sculpture of a wave at the opening of a technology expo in Beijing. The sculpture was created from technology waste collected from Chinese scrapyards.
A spokesman for the environmentalists said that technology firms are generating a fast-growing hazardous waste stream that causes problems of global proportions.
"As much as 4,000 tonnes of toxic e-waste is discarded every hour," said spokesman Kevin May. "Unless they start making clean machines and take their products back when they're discarded, the planet's going to become a toxic trash bin."
The manufacture and disposal of electronic good is an increasingly contentious issue, and the implementation of European legislation designed to deal with some of the problems, the WEEE Directive, has been delayed. Greenpeace argues that mobile phones, computers and so on, some of which are difficult and expensive to recycle, are routinely shipped abroad to be dumped in countries with lower environmental standards.
The organisation says that its investigations into Chinese and Indian scrapyards have found people taking the electronic waste - which often contains toxic material - apart by hand. In China, Greenpeace claims to have found acid baths leaching into streams.
Some companies have begun to tackle the problem, and Greenpeace makes a point of naming them. Samsung, Sony and Sony Ericsson have eliminated brominated flame retardants and PVC plastic from some of their products. Sony Ericsson has committed to removing them from all their products by the end of 2005, and Nokia has by the end of 2006.
HP said that Greenpeace should already know about its environmental and consumer safety activities, and said that impact on the environment is an integral part of the design process of all its products and services. It stressed that it complies with all Swiss and European laws regarding safety and the environment.
In a statement, the company said: "HP runs a state of the art take back and Recycling program in Europe and Switzerland and is offering to take care of the waste which Greenpeace has left in front of the Swiss office. For the recycling of the IT waste HP will use the take back and recycling process in Switzerland.
"We are happy to have a discussion with the representatives of Greenpeace in a short timeframe," it added.®
Related stories
Mine landfill for renewable energy, report
NEC swaps PCs for trees
eBay bids for PC recycling glory

Sponsored: Practical tips for Office 365 tenant-to-tenant migration