ATI chooses 'CrossFire' for SLi-rival moniker?
Trademark application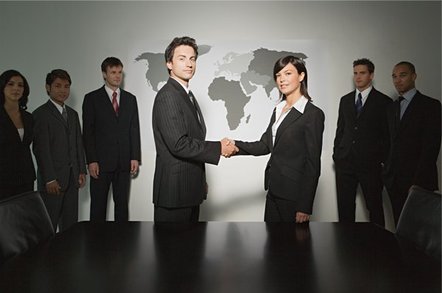 ATI may have let slip the name of its upcoming multi-GPU rendering technology. On 5 May, it filed to have the phrase 'ATI CrossFire' and the word 'CrossFire' registered as trademarks.
Of course, the registration could have nothing to do with ATI's answer to Nvidia's SLi, but the word it's attempting to trademark has a certain resonance with what ATI is trying to achieve. It clearly has gaming connotations, and the idea of converged gunfire works as a metaphor for images rendered by multiple GPUs coming together.
You can imagine the 'Get caught in CrossFire' ad slogans already.
ATI's multi-GPU system is expected to be launched shortly, possibly as early as next week we hear, with a formal outing at Computex Taipei the week after.
ATI may also launch its R520 chip next week, though some reports talk of its shipping much later in the year. Either way, it's likely the R520 will support CrossFire - if such is its name. It has been claimed recently that ATI's system requires only one card to support it - the 'slave' card can be any relatively recent ATI board.
The system is believed to use a tile-based rendering system to reduce board-to-board bandwidth requirements and better partition the c-operative rendering. With tiles, it's much easier to allow for a much less powerful slave, rather than simply allot 50 per cent of the image to each GPU.
ATI is also expected to announce updated AMD and Intel-oriented chipset products next month. ®
Related stories
Crytek: new ATI chip will support Shader 3.0
Nvidia posts record revenues
Nvidia to launch G70 'at Computex'
ATI Tech weakness hands opportunity to Nvidia
ATI multi-card rendering details emerge
Intel snatches mobile graphics lead from ATI
ATI top-end GPUs to win back 'channel leadership'
ATI to update AMD, Intel chipsets 'in June'