Microsoft releasing IP to start-ups
Beware geeks bearing gifts?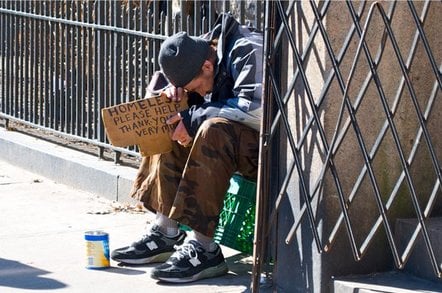 Microsoft is releasing 20 early-stage technologies to start-ups on terms that would allow its software to be picked-up by the open source community.
Microsoft is releasing the technologies to small businesses under the IP Ventures Program, which enables ISVs to modify code for use in commercial products.
David Kaefer, Microsoft's director of intellectual property (IP) licensing, told The Register: "Licensees can take the code base and do with it what they will... some of this may end up in open source."
The payback? Microsoft will charge royalties on its technologies, or take an equity stake in start-ups, or want possibly both, depending on the circumstances. According to Microsoft, any stake would be "substantially" less than 50 per cnt, as it would have to get in line behind investors also vying for a piece of the action.
"Most deals will focus heavily on equity rather than royalty," Kaefer said.
Microsoft hopes to seed the market with new technologies that are a long way off from making it into a Microsoft-branded product of any kind. "We are betting with the VC on the long term success of the company," Kaefer said.
Currently available under IP Ventures are technologies for facial recognition, digital media fingerprinting, WiFI-based positioning, and data visualization.
IP Ventures comes in the wake of work by other vendors to seed the market with their IP. IBM earlier this year announced it would release 500 patents from the company's vast portfolio to open source, while Sun said it would open up 1,600 Solaris patents. ®
Related stories
IBM pledges 500 patents to OS developers
OpenSolaris makes Sun top donor of open source code
Microsoft patents 911