Apple updates iMac, eMac lines
Tiger included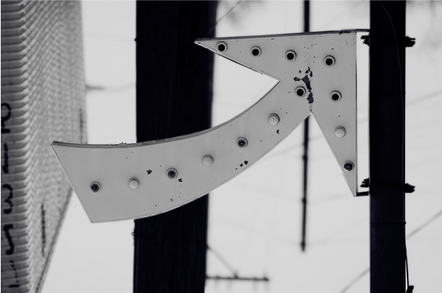 Apple has updated its iMac and eMac consumer and education-oriented desktops, improving specifications and bundling Mac OS X 10.4 'Tiger' too.
The new iMacs bump the desktops' G5-class PowerPC CPUs clock speeds to 2GHz, with an entry-level unit clocked at 1.8GHz. Apple is now building Wi-Fi (aka AirPort Extreme) into the machines, along with Bluetooth 2.0 with Enhanced Data Rate. Gigabit Ethernet is standar. All three standard configurations now ship with 512MB of 400MHz DDR SDRAM, expandable to 2GB.
As before, the two lower-end models are built around 17in LCDs, while the high-end box has a 20in display, with resolutions of 1440 x 900 and 1680 x 1050, respectively. All three machines sport a 128MB, AGP 8x ATI Radeon 9600 graphics sub-systems.
Expansion comes courtesy of three USB 2.0 ports and two 400Mbps FireWire connectors. The low-end box contains a 160GB Serial ATA hard drive; the higher-end machines ship with a 250GB Serial ATA unit. All three drives spin at 7200rpm. The top two machines sport 8x DVD+R dual-layer, DVD+RW, DVD-R/RW, CD-RW drives; the 1.8GHz machine offers only DVD-ROM/CD-RW optical storage.
The three machines are available in the US right now for $1299, $1499 and $1799, respectively. They have not been announced in the UK at time of writing.
The eMac update sees the two education all-in-ones upgraded from a 1.25GHz G4-class processor to a 1.42GHz version. The top-end model now ships with 512MB of 333MHz DDR rather than 256MB, though both units' hard drives have been upgraded from 40GB and 80GB, respectively to 80GB and 160GB. Apple upgraded the graphics from a Radeon 9200 to a 9600, doubling the video RAM to 64MB while it was at it.
The lower-specced machine retains the old DVD-ROM/CD-RW combo drive, but the top-of-the-range eMac gets the same 8x dual-layer DVD+R, DVD+RW, DVD-R/RW, CD-RW 'SuperDrive' as the new iMacs. The two versions cost $799 and $999, respectively. Again, there's no word yet on UK availability. ®
Related stories
PC dealer sues Apple over Tiger
Apple takes desktop G5 line to 2.7GHz
Book giant feels wrath of Jobs
Newspaper shows Mac OS X running on Intel box
Apple's Big Virus
Apple UK's Bullring store to open for Tiger