Intel wants to mobilise the channel
While it platformises itself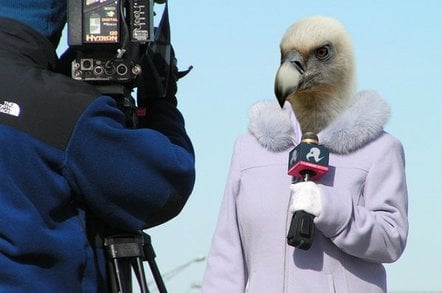 ISS Intel has announced a new "Mobile Growth Initiative" in a bid to persuade its channel partners that selling mobile technology is the way forward.
Anand Chandrasekher, vice president and director of Intel's sales and marketing group, unveiled the program to a crowd of around 600 distributors and resellers from across Europe, Middle East and Africa (EMEA), and South America, at the ISS conference in Dublin.
Chandrasekher said that the mobile sector is driving a fundamental shift in focus. He argued that the industry has reached the end of the MHz era and that the days of a new speed bump every quarter are gone. The new mantra is not mere performance, but price, and performance per Watt.
Intel's mantra for the conference has certainly been about the opportunity for resellers in the mobile space.
The programme was developed in response to channel demand, Intel said, for a "PC-like ecosystem for laptops". The aim is to enable common building blocks - hard drives, optical drives and LCD screens, for example, that can be interchangeable, standard across the industry.
Intel said this should make it easier for the channel to build to local preferences, adding value at the platform level without having to worry about technology issues of dealing with any one particular supplier. It would also mean less stock would need to kept in warehouses, lowering costs.
The initiative will also involve better technical support for the channel, from Intel. Regions will have their own super-support people they can call on with questions.
Lastly Intel has promised more differentiated marketing propositions. When it launched Centrino back in 2003, there were only three configurations, which Intel now acknowledges probably made it hard for resellers to offer a unique proposition to their customers. However, when Sonoma launched, it had 25 schemes, and Intel promises Napa will have even more than Sonoma.
"This will be much better for resellers to be able to configure their own brand," said Jim Noble, responsible for mobility in the Intel channel. "It really makes notebooks a huge opportunity for the channel". ®
Related stories
ATI top-end GPUs to win back 'channel leadership'
Boston jumps on Opteron bandwagon
ATI to update AMD, Intel chipsets 'in June'