Rival web services specs destined for OASIS
Reliability comes double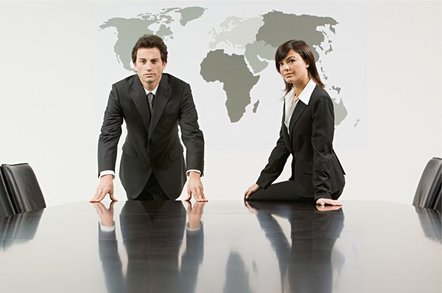 Uncertainty surrounds the future of separate initiatives for web services reliability, after Microsoft and IBM announced they will submit a jointly authored specification to OASIS.
Microsoft and IBM are to submit WS-ReliableMessaging (WS-RM) to OASIS with the backing of 14 companies and organizations.
WS-RM is the latest milestone in the companies' slowly unfolding WS- roadmap, outlined in 2002. This particular specification was also co-authored with BEA Systems and Tibco Software.
The proposed specification, though, would join a pre-existing standard covering reliable web services messaging that is already firmly established at the Organization for the Advancement of Structured Information Standards (OASIS).
Web Services Reliability 1.1 has already been developed with the backing of Sun, Oracle, NEC, Hitachi and Fujitsu. Sun, a long-time critic of Microsoft which last year buried its hostility towards the company in a broad-ranging legal settlement, has also expressed its support for WS-RM.
News of the rival specifications is the latest twist in a saga that has run for the best part of four years. This has seen Microsoft and IBM push their own web services standards agenda while various consortia have developed their own parallel specifications.
Critics accuse IBM and Microsoft of trying to shape standards to their own advantage. They say the companies want to charge vendors and users for their intellectual property embedded in the WS- roadmap specifications.
But recently, the heat has left much of the debate as IBM, in particular, talked of convergence between the rival specifications.
It is uncertain what action OASIS will take, in light of yesterday's announcement. One potential course of action, given the recent flavor of the debate for convergence, would be to combine the separate works.
An OASIS spokesperson said the organization has only just begun to review the proposed charter, and was unable to provide further insight into what might happen. ®
Related stories
WS Reliable Messaging creeps forward
Web services watchdogs
OASIS open standards not open enough
Sponsored: Webcast: Why you need managed detection and response