Kingston unveils 'fastest' DDR 2 DIMMs
Thanks for the memory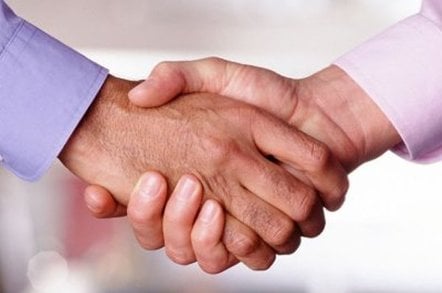 Memory vendor Kingston Technology today said it had started shipping what it claims are the world's first DDR 2 DIMMs clocked to 750MHz.
The 1GB modules are available under the company's overclocker-oriented HyperX brand and sold in pairs for dual-channel motherboards. The unbuffered DIMMs have been tested to operate at PC2-6000 standard. Kingston claimed that they have got the modules running at up to 866MHz in the company's labs.
The 1.9V PC2-6000 DIMMs have been tested to run at low latency timings of 4-4-4-12-1, Kingston said, though it warned that "actual speeds reached will depend on system configuration".
There's another catch: the modules are currently shipping only in "limited quantities".
The 2GB dual-channel pack costs £211/$498, with a single 1GB DIMM on sale at £144/$250. Kingston is also offering single 256MB and 512MB DIMMs for £63/$112 and £111/$194, respectively. Doubled up to 512MB and 1GB, respectively, the equivalent dual-channel packs cost £126/$ $220 and £199/$385. ®
Related stories
Rambus offers to quadruple DRAM data access speeds
Toshiba, Elpida prep 'industry's fastest' DRAM
Micron remakes a profit
Hynix ring-fences $342m against antitrust fines
Elpida samples 256Mb 800MHz DDR 2 chips
WTO backs Hynix against EU on DRAM levies