Nvidia ships nForce for Intel
Better late than never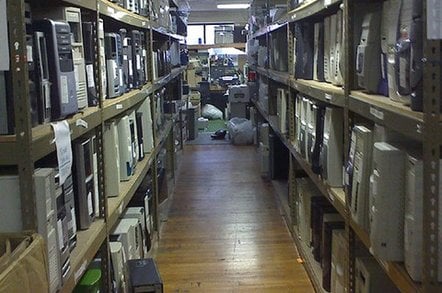 Nvidia has begun shipping its nForce 4 SLI Intel Edition chipset, the company said today, a day ahead of the anticipated release date.
To be fair to those pundits pointing to a 6 April debut, Nvidia did promise to ship the part by the end of March, as pledged by the company's chipset chief, Drew Henry, at the product's CeBIT unveiling in Hannover, Germany last month.
Today's launch confirmed what had already been revealed at the earlier event: nForce 4 SLI Intel Edition will support the LGA-775 interconnect, allowing it to take today's Pentium 4 processors and the upcoming dual-core Pentium D and Pentium Extreme Edition, with frontside buses of up to 1066MHz supported.
The chipset also provides Gigabit Ethernet; Nvidia's ActiveArmor hardware firewall and TCP/IP processing; ten USB 2.0 ports; and support for up to four Serial ATA and four parallel ATA drives, with Serial ATA II 3Gbps and RAID 5. PCI Express is part of the programme too, with 20 lanes available ready to be configured in whatever form the mobo maker chooses.
Nvidia today added that the chipset would support dual-channel DDR 2 SDRAM clocked at up to 667MHz, but that's no great surprise since Intel's own top-of-the-range desktop chipsets will support it too.
At the CeBIT unveiling, Nvidia named eight mobo makers who had committed themselves to offering nForce 4 SLI Intel Edition-based boards. To that list, the company today added almost three dozen PC vendors and board makers who will also support the product. ®
Related stories
ATI to announce R520 'in June'
Nvidia previews nForce 4 SLI Intel Edition
Nvidia ships 'world's fastest' notebook graphics chip
Nvidia Q4 sales best yet - almost
SiS signs Intel bus licence
Nvidia updates GoForce phone chip
Sponsored: From CDO to CEO