IBM plans storage blitz on EMC's turf
New GM's sales pep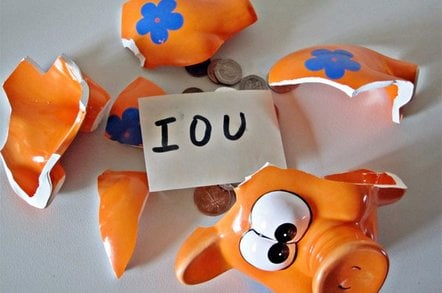 If there were such a sport as "Relentless Storage Virtualization Strategy Launching," IBM would be the alpha athlete of the competition.
The Register has learned that IBM plans to hold yet another storage virtualization event tomorrow in Cambridge, Massachusetts. Close storage observers will be getting that déjà vu sensation right about now. In the past couple of years, IBM has launched and then relaunched storage virtualization file systems, management packages, controllers and servers. Now we've been told IBM won't even have product on display at the Wednesday event - it's a momentum thing.
IBM will drag new storage GM Andy Monshaw in front of the "select" press invited to the event, as phase one of the show. Monshaw is then expected to lay out IBM's plan for taking market share from its rivals - one can guess EMC will be named often since the IBM event if taking place just 20 miles from EMC's Hopkinton headquarters. IBM is also expected to talk up the 1,000th customer to buy its SAN Volume Controller, but from what we hear the "customer" on display will actually be a close IBM partner.
The big thrust of the event will be IBM's momentum with storage virtualization products. Its software can connect into more gear from more vendors than similar product from anyone else. (Think of this as a preemptive strike against EMC's StorageRouter product due out in the next couple of months.)
To IBM's credit, it has pioneered much of the technology behind the virtualization movement and has a great track record with this type of complex software.
The sales momentum story, however, has its cracks.
IBM, for example, trailed all its major rivals in storage software revenue growth in 2004, according to the latest data from IDC. The research firm showed EMC's revenue rising 27 per cent, Veritas' rising 17 per cent, CA's rising 13 per cent and HP's rising 13 per cent. IBM managed solid 9 per cent growth but still fell behind rivals for the year.
And IBM sold just $617m worth of storage code in 2004, IDC said. That places it fourth in the market and well behind EMC's $2.4bn in sales and Veritas' $1.7bn. If IBM was moving a lot of the SAN virtualization product, you might expect it to push these sales totals significantly higher. No such luck just yet.
IBM holds an impressive position in the hardware market, taking the number 2 slot with $4.3bn in disk storage sales in 2004. But that metal is not helping Big Blue move pricey, high-end code from what we can tell.
We'd be interested to hear what Monshaw has to say at the event. He's the third storage GM for IBM in as many years and has a tough sell ahead of him. ®
Related stories
IDC's storage winners and losers
IBM rediscovers ancient plan for renting powerful computers
Intel Developer Forum 2005
Sponsored: Beyond the Data Frontier