Arrests over £580m VAT fraud
Operation Domino nets two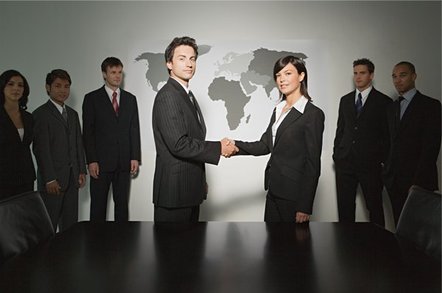 Two men were arrested on Friday over allegations of a £580m VAT fraud involving mobile phones and missing trader fraud.
One, a 45-year old German national, is now awaiting extradition to face money laundering charges in Germany. A 42-year old British man, questioned about alleged money laundering and cheating the public revenue, is out on bail until 9 May when he must report back to Rochdale police station.
More than 200 officers took part in raids in Germany, Holland, Spain, Norway and the UK. Four people were arrested in Germany.
Apart from three addresses in Rochdale, Customs and Excise also visited dozens of other businesses believed to have had contact with the arrested men.
The alleged fraud was first spotted by the Steuerfahndung, the German money laundering and organised crime department. Missing trader fraud cost the British taxpayer between £1.06bn and £1.73bn in 2003/2004. Missing trader, or carousel, fraud involves buying VAT-free products from another EU state, selling them on with VAT added and then doing a runner before paying Customs the VAT they are owed. Mobile phones and computer chips are especially popular with fraudsters.®
Related stories
Missing trader fraudster goes missing
Customs loses VAT weapon
VAT man claims five fraud scalps
Sponsored: Minds Mastering Machines - Call for papers now open