EMC puts a super-Google in Centera boxes
Then teaches how to charge for it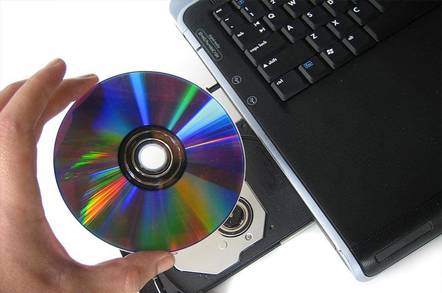 EMC has created a new search engine for its Centera storage systems that could well serve as the basis for a host of applications that manipulate data on the boxes in different ways.
The Centera Seek software will officially be unveiled tomorrow and go on sale this month. It's based on the FAST InStream indexing and search software from Norway's Fast Search and Transfer ASA. EMC, however, has added its own technology on top of this search engine for sorting and working with archived information. One of the first such add-ons EMC will release for Seek is the Centera Chargeback Reporter software that monitors how much and what type of storage is being used by a customer. Over time, EMC expects third-party software makers to tap into the Seek search engine with their own applications.
"We've dropped in a search query engine that allows people to unlock the metadata (of files on Centera systems)," said Sean Lanagan, a director of product management at EMC. "Then we've written the first application - Chargeback Reporter - on top of that."
On the surface, it looks like EMC's partners did more work to bring Centera Seek to fruition than EMC. As mentioned above, the core search software comes from a third party. That code then runs not on the Centera boxes themselves but on Dell servers.
So far, EMC has only certified the dual-processor Dell PowerEdge 2850 system to run Centera Seek.
"You'll need a couple of those boxes for a full Centera rack, but for most customers one is just fine," Lanagan said.
The Dell box, running Red Hat, starts at close to $3,600. Customers will then need to add on $4,000 per server for Centera Seek and $5,000 for Centera Chargeback Reporter. EMC may support servers from other vendors over time, but Dell, as its closest server ally, is the only way to go for now.
What this package gives you is a metadata workhorse. The Centera Seek software will index all of the information sitting on Centera systems and then let you search it in pretty much anyway you would like.
"In the past, you would have to write queries to pull that data out," Lanagan said. "And you would do that on an infrastructure that wasn't designed for high capacity querying. Now what is happening is very sophisticated searching right out of the box."
This foundation makes it possible to layer on an application such as Chargeback Reporter.
The chargeback software is aimed at large companies looking to bill their own departments for storage consumption and at service providers looking to bill their customers. It can scan Centera systems, for example, to find out how much space a sales organization is taking up for e-mail archiving.
EMC insists that its chargeback software has more smarts than similar applications.
"The sales organization today might say, 'I want all the documents with this IP address tagged,'" Lanagan said. "But then that group might get a second and third server, and it might end up sharing servers with another department. Then the systems are no longer segregated and billing is almost impossible."
Since EMC's software relies solely on metadata, it's less dependent on relationships between certain server and storage systems and departments/customers and their boxes. But to really take advantage of EMC's technology, your archiving needs to be centered around Centera.
"If you have invested in Centera, then you are in good shape," Lanagan said.
EMC can export the chargeback data to your current chargeback applications, letting you combine standard storage usage information with archiving usage.
If any ISVs out there are looking to build on the Seek base, we'd love to hear from you. ®
Related stories
Disk drive shortage cramps EMC style
Cisco switch partners see Fibre Channel green
Former Brocade CEO sent flying in golden skies
IBM does grand dance for bland drives
EMC admits to iSCSI fleet