EMC admits to iSCSI fleet
Clariion gets another 'i'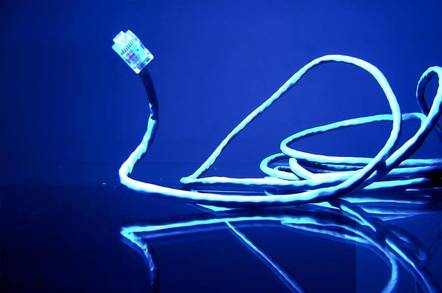 EMC this week fumbled its way through a new storage system launch, unveiling the fleet of iSCSI boxes that most of the IT reporting community had already unveiled.
The big daddy of storage has officially introduced the Clariion AX100i, CX300i and CX500i systems to customers. As the names suggest, these are iSCSI-ready versions of existing Clariion boxes - with only the large CX700 not getting an "i". The new systems will sport the same prices as the standard, Fibre Channel gear.
Price was one of the big issues hit on when word of the iSCSI hardware leaked out via "confidential" documents made unconfidential. The iSCSI systems have only half the performance of the Fibre Channel systems. Still, EMC reckons customers going the iSCSI route will save on switch and NIC card prices.
One of the most attractive talking points for iSCSI is that it will deliver higher-end storage to customers at a cheaper price than Fibre Channel. However, the lack of iSCSI adoption has stalled some of the expected price cuts.
All of the speeds and feeds on the iSCSI kit can be found here. ®
Related stories
EMC preps iSCSI binge
Cisco ups sales, misses estimates
HP and EMC ready to settle ancient storage dispute
EMC whistleblower says Symmetrix coverup caused nervous breakdown
EMC finds vacuum for backup software upgrades