Intel 'Smithfield' dual-core to debut as 8xx series
Prices set too, say sources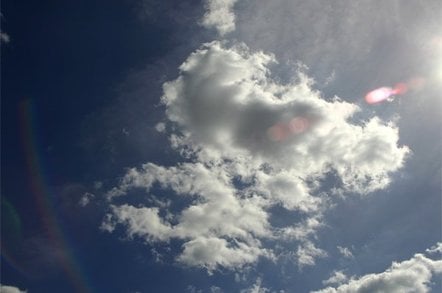 Intel's 'Smithfield' dual-core desktop Pentium 4 processor will ship as the 8xx series, Taiwanese motherboard maker sources claim the chip giant has said.
And it has set 20 February as the launch date of the P4 6xx series - the first 64-bit Pentium chips aimed at mainstream desktops systems.
It's already known from internal Intel roadmaps that Smithfield will ship at three clock frequencies - 2.8, 3.0 and 3.2GHz - with model numbers x20, x30 and x40. Only now has the missing first digit been filled in, courtesy of a DigiTimes report citing said sources.
To that we can add the prices: $241, $316 and $530 for the 820, 830 and 840, respectively. The 8xx model number coding will distinguish the dual-core parts from the 7xx series P4 Extreme Edition line-up. Smithfield has been roadmapped for an early Q3 debut, but Intel may formally launch the chip family late Q2, it has emerged.
The next version of the P4, however, is the 6xx series, which adds not only 64-bit addressing but ups the chip's L2 cache to 2MB from the current 1MB and brings Intel's power-conserving SpeedStep technology firmly into the desktop arena.
Four chips are expected to ship this quarter: the 630, 640, 650 and 660, clocked at 3.0, 3.2, 3.4 and 3.6GHz, respectively, Intel roadmaps indicate. They will be priced at $224, $273, $401 and $605 at launch, the sources claim. The 3.8GHz 670 is slated for a Q2 release. ®
Related stories
Intel speeds 'multiple OS' desktop CPU schedule
Intel 64-bit Pentium 4s make retail debut
Intel 'Smithfield' to run 130W hot
Intel Smithfield chipsets said to support SATA 2
Intel confirms dual-core desktop 'Smithfield'
Intel dual-core desktop chip 'to ship mid-2005'
Sponsored: What next after Netezza?