Intel invests in three digital home firms
'Strategic interests'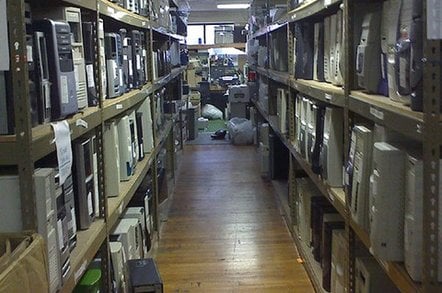 Intel continues to pump money into companies developing products for the so-called 'digital home'. Three more of these firms have received undisclosed investments, the chip giant said today.
As ever, the investments come through Intel's Intel Capital (IC) subsidiary, which seeks to encourage firms working on products and services that drive the sale of faster, more feature-packed microprocessors - or "in support of Intel's strategic interests", as the company puts it.
The investments come from IC's Digital Home Fund, which was launched almost a year ago and has taken stakes in 12 companies to date.
"The companies we've invested in have contributed significantly to industry progress connecting PC and CE devices together, ensuring their ease-of-use, and paving the way for new services to deliver digital entertainment and information," an Intel spokesman said.
Two of the three investments announced today mark follow-up funding rounds for Zinio, the digital magazine distributor, and Synacor, a provider of bundled online services. Zinio takes established paper titles and distributes digital images of each printed page to subscribers using its own software. Synacor similarly aggregates Internet-based content services through a portal mechanism, allowing ISPs and the like to provide a range of offerings through a single source.
Gteko, described as "an ease-of-use networking and support software company", gets its first wodge of Intel cash. Its customers include HP, Linksys and Canon, so it plays into Intel's interest in wireless networking technologies. ®
Related stories
Intel readies 'East Fork' digital home PC platform
Intel pours VC cash into Digital Home
Intel coughs up for the Digital Home
Intel to launch low-end 915 chipsets Jan 05
Intel confirms dual-core desktop 'Smithfield'
Intel nabs Samsung branding chief
The digital home cometh, says Intel
US and Europe embrace the digital home
Digital home group touts convergence spec
Intel takes Centrino to consumer electronics
Sponsored: What next after Netezza?