AMD launches PC 'for the rest of us world'
Wants half the planet online by 2015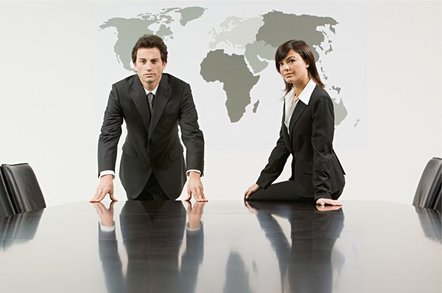 AMD yesterday formally launched 'Emma' - its low-cost Internet access appliance - or the 'Personal Internet Communicator', as its now officially dubbed.
As anticipated, the PIC is a compact Windows CE-based machine equipped with an AMD Geode GX500 processor, 128MB of DDR SDRAM, a 10GB hard drive, modem, four USB ports, and a mouse and keyboard and modem to plug into them. It ships with a 15in monitor.
As many Register readers have pointed out, AMD could no doubt make the PIC even cheaper if it used Linux as the operating system and other open source software instead of Microsoft's code.
The device is the foundation of a new programme to sell more processors... er... bring the benefits of the Internet to the developing world. Its goal is to bring Internet access to 50 per cent of the world's population by 2015. It's a big task, given that only ten per cent of humans have access to the Net today. Let's hope the newcomers use the Internet for education and economic empowerment, as AMD CEO Hector Ruiz hopes - and not for downloading pr0n, disseminating spam, and stealing movies and music.
PIC will be sold to telcos who will sell the units, or cover their cost through broadband connection tariffs, to the users. AMD said it had already singed up Indian telco VSNL, Cable and Wireless Carribean, Mexico's CRC. ®
Related stories
AMD to revive information appliance concept
AMD 'Emma' SoC revives Net Appliance concept
AMD swaps Sanders for Ruiz
AMD heralds PCI Express chipsets
AMD slashes prices, ships Athlon 64 4000+