Hynix bullish despite Q3 sales, income slip
Forecasts 'high profit margins' ahead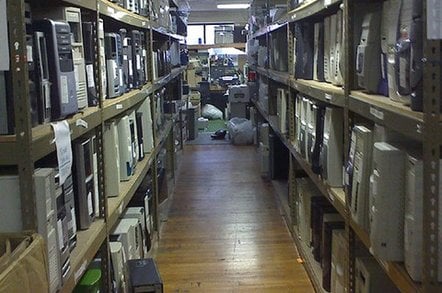 Hynix's third quarter proved less successful than its record-setting second, the semiconductor company admitted yesterday.
Revenue fell eight per cent, from KRW1.65bn ($1.49bn) in Q2 to KRW1.54bn ($1.36bn). Net income was down 15 per cent, from Q2's KRW625bn ($550m) to KRW530bn ($467m).
Despite the sequential dip, year on year, Hynix's net income was up 295.6 per cent from KRW134bn ($119.7m). Revenue was up 55.6 per cent from KRW990bn ($884.6m).
Gross margin for the three months to 30 September 2004 was "well above" 30 per cent, Hynix said, "representing its ongoing cost reduction efforts, expansion of premium product, and smooth progress of NAND flash memory production".
Hynix stressed its plan to become "a memory-focused company based upon technology competitiveness and high profit margins", a strategy boosted during the quarter by the completion of the sale of its non-memory chip business to Citicorp Venture Partners. The company said in September it will boost its capital expenditure by 29 per cent this year, from KRW1.4tr ($1.2bn) to KRW1.8tr ($1.6bn). ®
Related stories
Hynix reports record profit
Hynix overtakes Micron in world DRAM chart
Hynix guilty of accounting fraud
Hynix pumps up 2004 capex
Hynix creditors to vote on China DRAM fab plan
Japan to probe Hynix DRAM dealings