Google launches search-in-a-box
Enterprise Search Appliance hits UK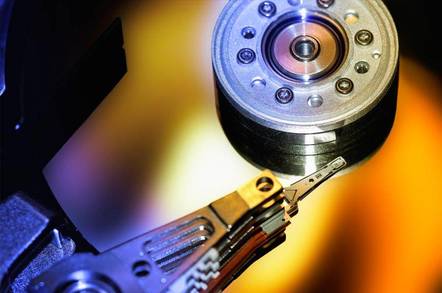 Google has finally launched its enterprise Search Appliance in the UK. The appliance is designed to provide an internal search function for medium to large sized corporations and universities. Google says it can also be used to provide a public site-search.
The appliance, a cheerful-yellow box, is basically a slice of Google's own back room - a hardened Linux kernel running on Intel hardware, with Google's search algorithms on board. Google says the product is now mature enough for a launch outside the US, where it has been on sale since 2002.
It goes on sale immediately at £19,000 for the entry-level option, the GB-1001. This covers a two-year document license, hardware, software and support. David Girouard, general manager of Google's Enterprise division, told reporters: "The TCO is what you see on the slide."
The entry-level £19k document licence covers 150,000 documents. With one box and additional licensing, companies can index up to 1.5m documents. When the licence limit is reached the box stops crawling and lets the IT manager know he either needs to prune his documents, or get a new licence.
Once the 1.5m limit is passed, users have to scale up to the 5-way cluster, informally and somewhat fondly dubbed Mama Bear and formally known as GB-5005. This costs from $260,000 in the US. The next step is the 8-way, BG-8008, or Papa Bear, which starts at $660,000. UK pricing is still being confirmed.
The box will index any HTTP or HTTPS document and IT managers can define where they want it to start crawling. Google says that one unexpected outcome of buying the box is often a lot of document discovery. "People have more documents than they think they do," Girouard said.
Basic features will be familiar to anyone who has ever used the Google search page. They include tweakable layout, cached pages, dynamic snippets - previews of the document - and keymatch, the "sponsored link" equivalent that companies can use to promote events or information on their intranets.
The enterprise search market is not large; Girouard estimates it is somewhere between $500m and $1bn annually. He says that the primary reason for getting involved was to solve a technology problem, and that the size of the market is a secondary consideration.
"We think the market is small because the solutions are [too awkward] to use," he said, adding that the Google offer will "open up the market". ®